Further experiences in the personal stories of Saint Louis soccer fans and Louligans from the past 2 years.  What is your favorite moment? Let us know.

The rained out, cancelled game that was supposed to be played against Vancouver. That Saturday night, as many fans couldn't stop thinking and dwelling on the cancellation of a soccer game, many of us chose to stop thinking. We kicked tattered soccer balls and rocks and aluminium cans around, and danced in the rain. ~ Carlos Restrepo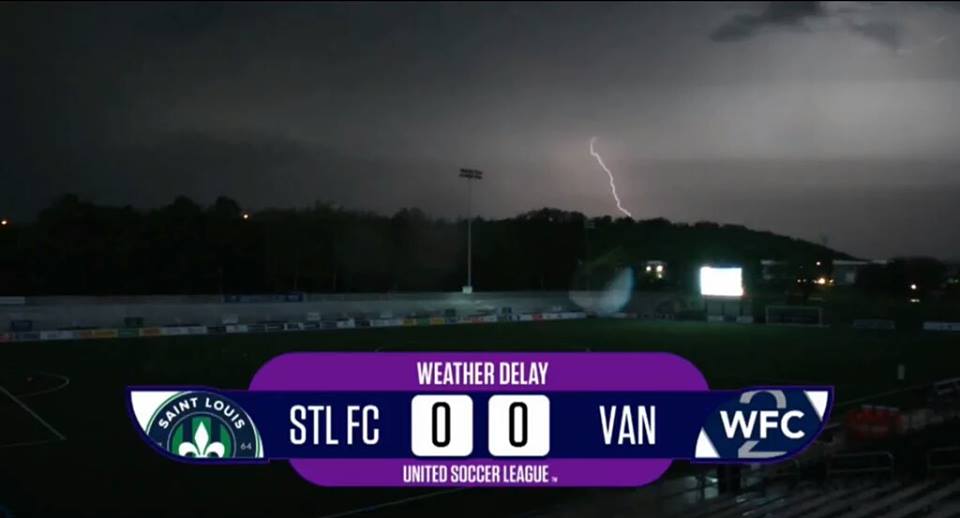 The MLS playoffs. The Portland Timbers were in the midst of a playoff miracle run after the double post, the shear domination of Vancouver Whitecaps and a narrow escape of FC Dallas they were in the finals. An even narrower escape was the Columbus Crew to the final that put the MLS cup within driving distance. Thursday the week leading up to the final I got word a friend and former roommate suffered a brain aneurysm and was essentially brain dead. A few friends went to visit her in the ICU saying our "get betters" and knowing it was good bye". The whole week Mark Gardner and I had discussed making the trip.  Saturday morning my thoughts before the Sunday final was "what would my friend want me to do?" …… "GO!" Was the overwhelming answer. Being at the Timbers army pre-party the night before, helping set up their tailgate, meeting Timber Jim and Rachel Bonnetta while seeing a team I've followed since 2000 who had grown from A-league to USL to MLS champion made an incredibly emotional weekend. The MLS released a HD 360 photo of the Columbus stadium.  I found myself in the photo and I was on the phone.  I was constantly checking for updates on my friend.  I got the text just before kickoff that the plug was pulled and that she had passed. ~ Patrick Kelly 
Lots of soccer has happened in the last 18 months but upon all the glorious matches, my favorite would have to be one played on December 16th, 2015. This game would go down as the United States Women's National team ending their 10 year home game win streak..but that's not the only thing that changed history that night. This game would also be Abby Wambach's last time to wear the Stars and Stripes representing our country. I'll keep it short, but let me tell ya, after all the day long tributes to my hero and watching her walk off that pitch one last time, removing her boots, I went through an entire box of tissues. I felt so many emotions. Sad I'll never see her bust through the box like Wile E Coyote & a brick wall to score a header goal, overjoyed looking back at her career and all the amazing moments, and then excited for Abby to see what she does next. 
I've looked up to this soccer superstar since I started playing soccer when I was 4 years old. As a little girl growing up, soccer was a "boys sport". Things were different back then and Abby helped with the fight for equal play. Without having someone like her to look up to, I wouldn't have continued playing soccer for all these years (14) and now about to start my collegiate career. She showed me what the true meaning was to be a badass and will never be forgotten.  ~ Allie Ryan
My dad and I first joined the Louligans it was kind of weird not knowing anyone. After multiple tailgates and trips, I got to know more people, I got to know the team better, and I got to be a part of something. My favorite experience with the Louligans would have to be the trip to Louisville, or the trip to KC for the open cup match. Getting to march all the way to our seats at Sporting KC was really fun, and watching all the people that support KC watch us, I felt pride in supporting Saint Louis FC. I also love the atmosphere that the Louligans bring to STLFC games, and every where they go. It gives soccer a new perspective and it's not just sitting and watching a game. These are only a few reasons I love the St. Louligans and Saint Louis FC. ~ Emily Doke