Open to anyone, Louligan or not!
March 31st is the home opener out at Soccer Park so let's pre-game on Wednesday March 28th. Our friends at 2nd Shift reached out and wanted to celebrate with us. They have fresh Brewligans on draft and in cans and a sweet new Brewligans shirt for sale (a discounted price for that night only!). They've also ordered some pretty cool Brewligans tailgate mugs that we'll get to take home at the end of the night (after we refill them many times)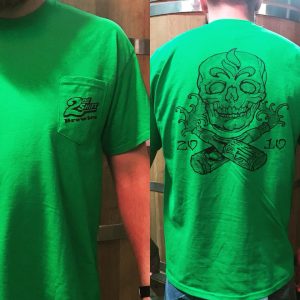 RSVP at:
https://www.facebook.com/events/2155842967977603/
Please do RSVP so they can plan accordingly.
If you don't do Facebook., let us know and we'll try to help out.