SUPPORTING SOCCER IN ST. LOUIS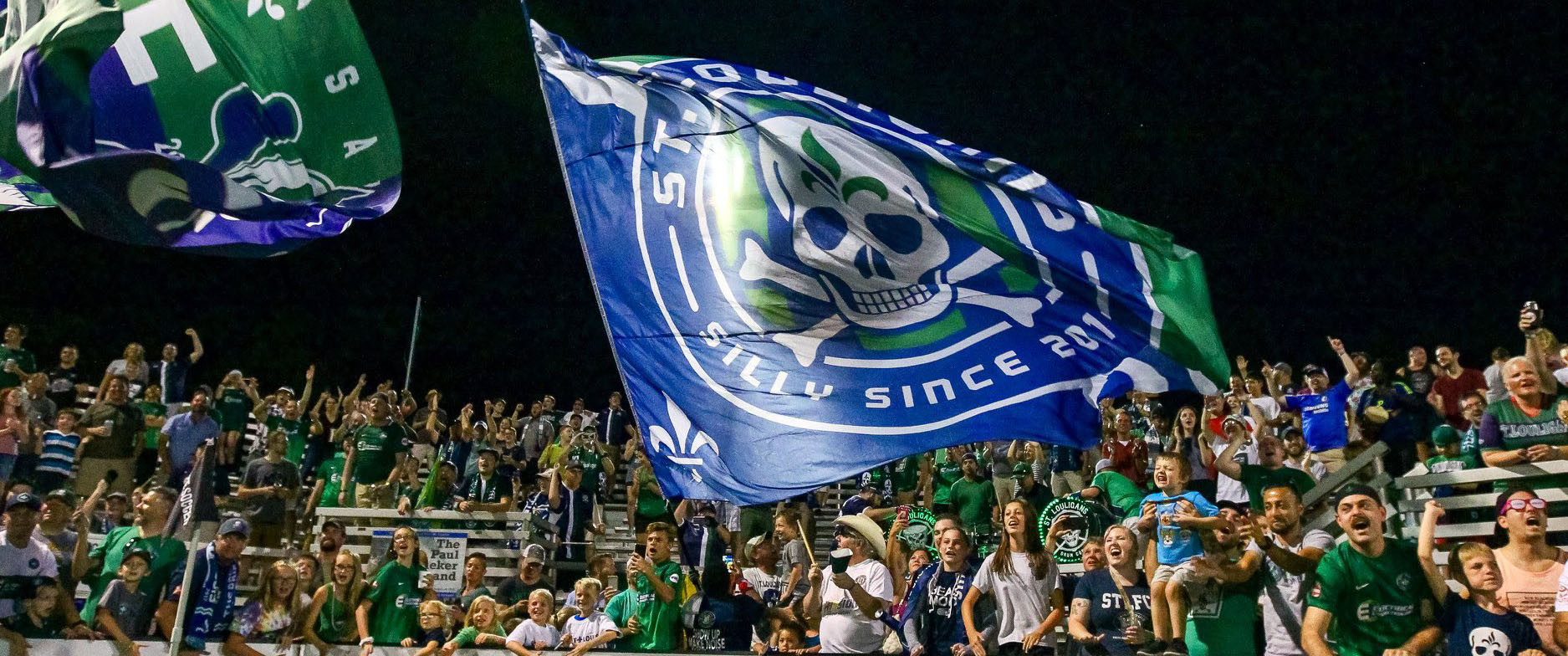 Celebrating 11 years of silliness in St. Louis soccer in 2021. Thanks to all the teams and players, past and present, for giving us something to drink and scream about.
…only if the fern has notes. There's a lot to talk about in the soccer world, and very little of…
A lot of news to cover this episode, and we get after it right away. We're going to miss traveling…
There is no excerpt because this is a protected post.
In December, our CXO Matt Sebek did an AMA for fans on twitter and while some of the things discussed…
That's right, we've been at this for 10 years now. And quite honestly, this foursome is the best version of…
stlouligans
stlouligans
stlouligans
stlouligans
stlouligans
stlouligans
stlouligans
stlouligans
stlouligans
stlouligans
stlouligans
stlouligans
stlouligans
stlouligans
stlouligans
RT @kmoxnews: What kind of team should @stlCITYsc fans expect to see in 2023? Sporting director @1_LPfannenstiel says they'll play "a fa…
2
0
Road trip to FlavorTown!!! https://t.co/fSCGSgWp0b
0
6
RT @ThisIsSiLLyPod: If you're a soccer fan in St. Louis or even a little @stlCITYsc curious, you owe it to yourself to go have a beer or a…
2
0
RT @schlaflybrewer: Fabulous mid-week progress, such fun to see! @Schlafly Tap Room towards the @MLS4theLou #fútbòl #calcio #soccer stadium…
6
0
We applaud this program. Now it's time for Missouri to belly up. https://t.co/HxnUHlFYBp
1
16
RT @cld711: This philosophy is so vital to making the club a part of the community, right @stlCITYsc?
2
0
RT @soccermadeinstl: Interview with @soccermadeinstl :: cityscreport https://t.co/CGuDqfhzDi
4
0
RT @FHSladywarriors: Due to Covid related issues, we are looking for an opponent for this Thursday night for our SENIOR NIGHT!!!! If you ar…
18
0
Vote for our buddy @jwalkin11 https://t.co/XCFxlKJhv2
6
30
RT @ThisIsSiLLyPod: Get them shots. We miss your face. https://t.co/PbhtD7rsrR
2
0
RT @USLChampionship: We are #ForeverProud 🏳️‍🌈 https://t.co/nVJw451R8A
18
0
RT @LouliganBird: 😞
1
0
Make sure you get those shots ASAP. We've got things to do and it's a whole lot easier if you get your microchips implanted first. https://t.co/dR8AF78tgU
1
28
This is good news. Hey @libby_crider, let us know when we can have a decent size get together outside at @2ndshiftbrewing. We miss hanging out with our silly friends. https://t.co/rfh6XI8tIr
0
15
It's MAY! Live Local Soccer returns this month. We'll be back in the corner at Soccer Park. We don't know all the new normal rules, but circle this one on your calendar & watch this space for details. https://t.co/m4oZwdda7n
11
38
RT @StuartHultgren: Qatar could never.
6
0
RT @SRobertson80: Wow I really hope a large StL soccer program doesn't think it's OK for their girl's director to say he doesn't want a wom…
1
0
RT @yashar: 34 years ago today, Whitney Houston released "I Wanna Dance With Somebody (Who Loves Me)." I miss her every day...there is sim…
662
0
This is it. LAST CALL. Order before noon or miss out on this shirt. With no scheduled events we won't be ordering extras for stock. https://t.co/TCWnCVgyFc https://t.co/TCWnCVgyFc
0
8
RT @ForwardMSNFC: This week, @StLouligans helped us #SignAudi. Saturday, he registered his first assist for us. Coincidence? Not a chance!…
6
0
3
14
9
9
8
11
22
7
16
26
0
3
…only if the fern has notes. There's a lot to talk about in the soccer world, and very little of…
That's right, we've been at this for 10 years now. And quite honestly, this foursome is the best version of…
That guest? Matt Sebek of STLCITY joins us. Matt explains what a CXO is, what he's planning for the next…
We got two extra games, but with the loss in Louisville, our season, our club, is over. We had to…