SUPPORTING SOCCER IN ST. LOUIS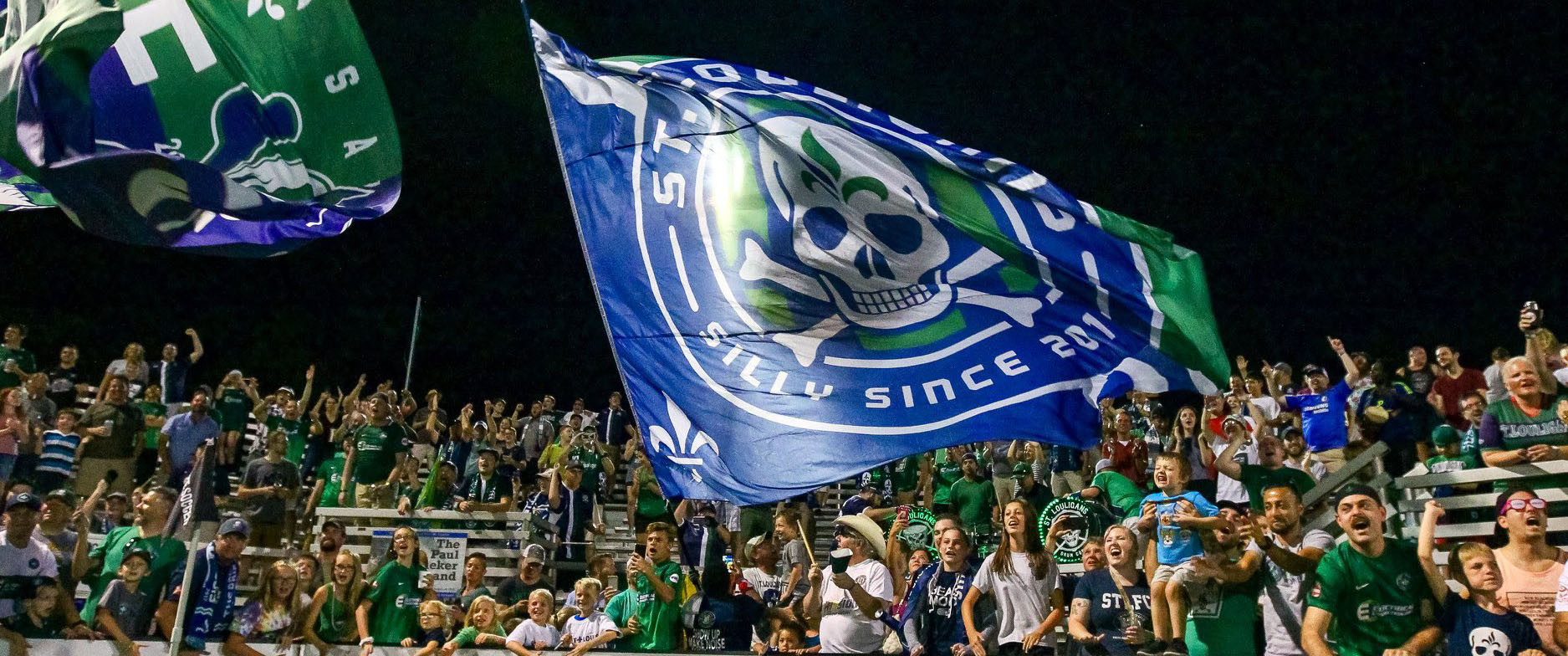 Celebrating 10 years of silliness in St. Louis soccer in 2020. Thanks to all the teams and players, past and present, for giving us something to drink and scream about.
2021 has officially arrived. While we still have 2 years to see St. Louis CITY SC take the field in…
If it's the holiday season, it's time for the holiday movies! The Ladies love them and have a get together…
It was the best of times, it was the worst of times… 2020 has been a crazy year….
Gameday CDJ. But not just any. PLAYOFFS BABY. We've surpassed all expectations on the field, and in our fundraising this…
Gameday CDJ. But not just any. PLAYOFFS BABY. We've surpassed all expectations on the field, and in our fundraising this…
stlouligans
stlouligans
stlouligans
stlouligans
stlouligans
stlouligans
stlouligans
stlouligans
stlouligans
stlouligans
stlouligans
stlouligans
stlouligans
stlouligans
stlouligans
RT @Redz_STL: 2021 Winter Classic Food Bank Drive | St. Louligans https://t.co/TadZsWx6gb Did what I could. I swear to all that is holy, if…
3
0
RT @MattBakerSTL: We're 3 matches down with 1 to go. Union/NYCFC up next and we've seen 3 very different, exciting matches so far. Join us…
1
0
RT @CakeWithaJ: Come hang out! https://t.co/oWlsUj2SSW and click on the box that says "chat"! https://t.co/oWlsUj2SSW
1
0
Join us on twitch for some eMLS & silliness. https://t.co/3mgbdD7HOV
0
4
RT @MattBakerSTL: The @StLouligans Twitch will be live at 2pm. 📺 https://t.co/mm2UKNJwa9 We're hosting @emls League Series One. Every #st…
2
0
RT @Brad_Davis11: What this club means to me can't be put into words. Truly honored to have this opportunity. #Tradition
13
0
We're doing #BigThings & we need your help. It's our annual winter classic fundraiser for @STLFoodbank. Donate $25 and be entered to win the @SaintLouisFC bench. That $25 will buy 100 meals for people in our community. It's what we call a win-win. #cdj https://t.co/tQZoycVnW4 https://t.co/tQZoycVnW4
15
37
RT @AppleTV: Time to start warming those biscuits. Production for @TedLasso Season 2 has officially begun! https://t.co/EHZWbwiY58
2256
0
Congrats Aedan. You're still #OneOfUs, even though you're on the wrong side of the state. https://t.co/33K5FgzvWX
0
24
If you own a business and are interested in sponsorship opportunities, reach out to @STLLionsWPSL or @StLouisLions. #supportlocalsoccer https://t.co/VfiMEKeKIF
5
14
RT @StLouisLions: As we continue planning for our 16th season in the ⁦⁦@USLLeagueTwo⁩ we are asking for help, and support, from our soccer…
14
0
RT @STLLionsWPSL: As we continue planning for our 3rd season in the ⁦@WPSL⁩ we are asking for help, and support, from our soccer community.…
13
0
#OneOfUs https://t.co/t7gATRkBZJ
0
11
A new #stlCITYsc pod for fans to check out from @CitySCReport: https://t.co/884BSx51g0
2
13
RT @MarkWhyy: https://t.co/R1UpLlbbEE
7
0
RT @ThatDamnYank: I don't see any of these as improvements. At all. But, even if you do, I can't see how they are meaningful updates to ho…
38
0
Are you a new #stlCITYsc eMLS/@Hasib_7 fan? Our buddy @MattBakerSTL has some info for you. @MLS4theLou eMLS is the first big competition for St. Louis CITY SC (aka – the birth of the eLouligans) https://t.co/ERJaYgF5WU
7
17
RT @MitchMorice: While congrats are in order to @Brad_Davis11 , enough can't be said about what @pbarrystl accomplished both with SLSG and…
2
0
RT @SRobertson80: One time I invited Brad Davis (must use both names) to the tailgate via the Louligans IG account. He actually showed up a…
1
0
Thank you @pbarrystl for EVERYTHING you've done for & with us these many years. We wish you the absolute best in all future endeavors. Congrats to @Brad_Davis11. The club is in the capable hands of one of the best St. Louisans to ever play the game. https://t.co/TJyW3i1cOm
4
36
1
8
19
6
35
17
19
6
40
2
23
30
11
10
1
That guest? Matt Sebek of STLCITY joins us. Matt explains what a CXO is, what he's planning for the next…
We got two extra games, but with the loss in Louisville, our season, our club, is over. We had to…
On to LOUISVILLE! And who better to talk about what is going on than Tyler Blackwood! Tyler calls in from…
Because WE'RE NOT DONE. That's right, the boys took care of business on saturday, and we are PLAYOFF BOUND. Saturday,…