SUPPORTING SOCCER IN ST. LOUIS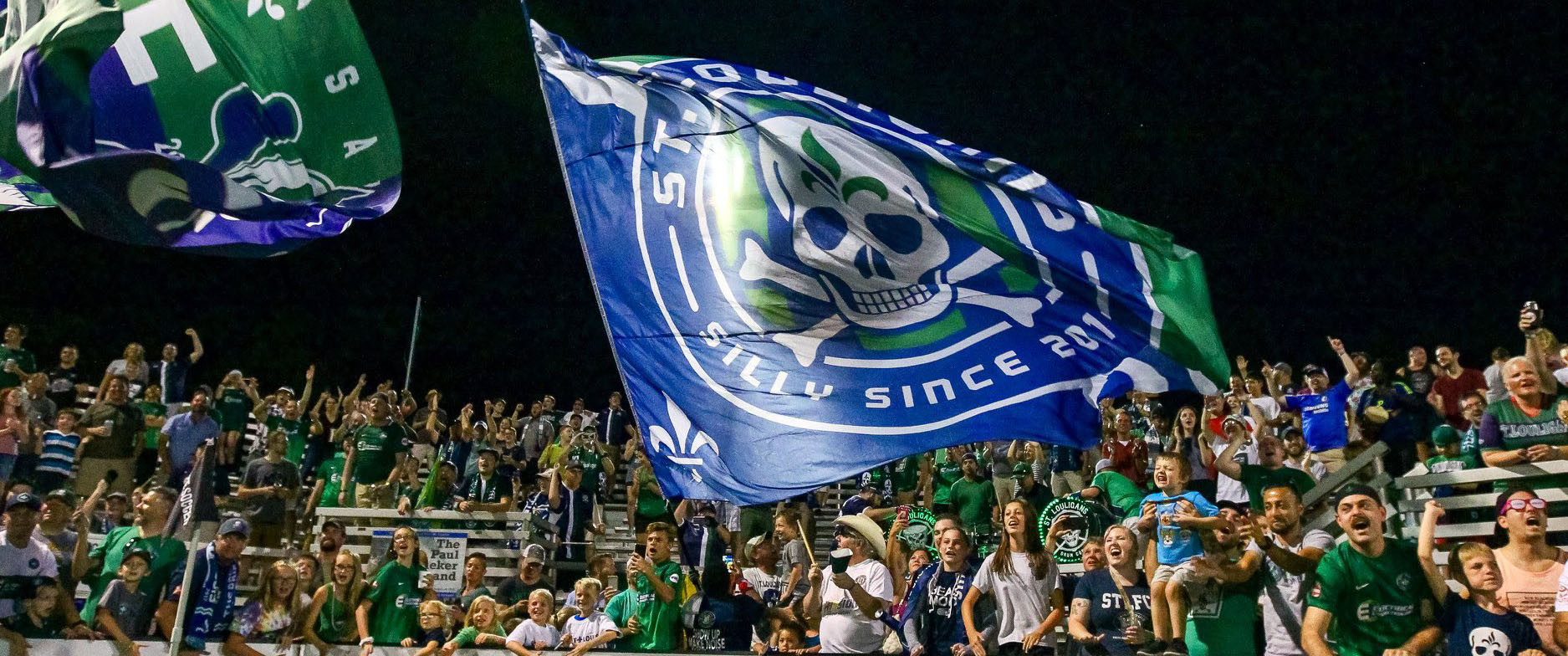 Celebrating 11 years of silliness in St. Louis soccer in 2021. Thanks to all the teams and players, past and present, for giving us something to drink and scream about.
A lot of news to cover this episode, and we get after it right away. We're going to miss traveling…
There is no excerpt because this is a protected post.
In December, our CXO Matt Sebek did an AMA for fans on twitter and while some of the things discussed…
That's right, we've been at this for 10 years now. And quite honestly, this foursome is the best version of…
2021 has officially arrived. While we still have 2 years to see St. Louis CITY SC take the field in…
stlouligans
stlouligans
stlouligans
stlouligans
stlouligans
stlouligans
stlouligans
stlouligans
stlouligans
stlouligans
stlouligans
stlouligans
stlouligans
stlouligans
stlouligans
RT @soccer_rabbi: The Owner that Strangled His Club, Part 2 The aftermath. Lackluster apologies. Small-club finances. A strange stadium de…
10
0
New 2021 scarves & T-shirts are in the works, but don't forget we've still got 10th Anniversary gear for sale. Whether you've been with us from day 1 or you're brand new, be #OneOfUs with this swag. https://t.co/V9KVktCKLd
1
11
Give if you can. Parents need to focus on their little girl, not the wave of bills that are headed their way. https://t.co/MEaGqT3Mjq
2
10
RT @stlCITYsc: We're not just celebrating Women's History. We're making it. Our women-led ownership group has been committed to building a…
21
0
RT @beckysauerbrunn: Statement from the Athlete Council https://t.co/DO0g8Zz6oL
100
0
https://t.co/ZkiVDhwEZe
1
15
#Brewligans. It's what's for breakfast. https://t.co/7RhlY26VCB
0
8
St. Louis is known for soccer & beer. Go vote for STL in the USA Today best beer city in the country poll. https://t.co/Q3HJsY0fN1
6
17
RT @bmsimp: What else was I going to pick for a custom name https://t.co/Y5leh6vD1S
1
0
A look into how little input an MLS team actually has in their kit design. Prepare to be underwhelmed. The reasons Atlanta United's 2021 home kit is drastically different https://t.co/zjSjmBY1RM
1
7
RT @SacRepublicFC: Club Statement: We understand the feelings of anger, disappointment and frustration – we share in those deeply. Today…
37
0
RT @StuartHultgren: Any fan taking joy in Sacramento's pain now needs to step back and take a look at themselves.
2
0
This one is personal. Jacob "Lino" Post has been around us & our games so long that he's practically #OneOfUs. Normally we're yelling at him from the stands, but today we're asking you to help his family if you can. #CancerCanSuckIt https://t.co/VtqqCiJr2C
18
37
RT @fireandicewpsl: One of our @WPSL referees daughter was recently diagnosed with Leukemia. 💔 Please help donate if you can! Lela is a fi…
15
0
Important thread. https://t.co/NpdqExDqE2
6
7
MLS announces update on Sacramento expansion https://t.co/ou6aUxSbwR
1
9
RT @BPCMLS: 🗣 Special ANNOUNCEMENT! We're excited to drop BPC Limited Edition I - The Black Out Collection x Participation Trophy Studio…
95
0
RT @fireandicewpsl: Here comes year 9️⃣ in the @WPSL! We're excited to be back on the pitch and in a new conference with @FCPRIDESOCCER @L…
6
0
RT @_DavidRumsey: Some pretty big news for the USL in @sbjsbd today: the league has implemented a new revenue sharing model for the first t…
15
0
RT @StuartHultgren: Atta boy Josh! The @SLSGsoccer alumni is left alone behind the Frankfurt backline and blasts a finish past the keeper.
2
0
5
11
31
12
5
9
22
4
14
6
4
42
36
14
2
That's right, we've been at this for 10 years now. And quite honestly, this foursome is the best version of…
That guest? Matt Sebek of STLCITY joins us. Matt explains what a CXO is, what he's planning for the next…
We got two extra games, but with the loss in Louisville, our season, our club, is over. We had to…
On to LOUISVILLE! And who better to talk about what is going on than Tyler Blackwood! Tyler calls in from…