SUPPORTING SOCCER IN ST. LOUIS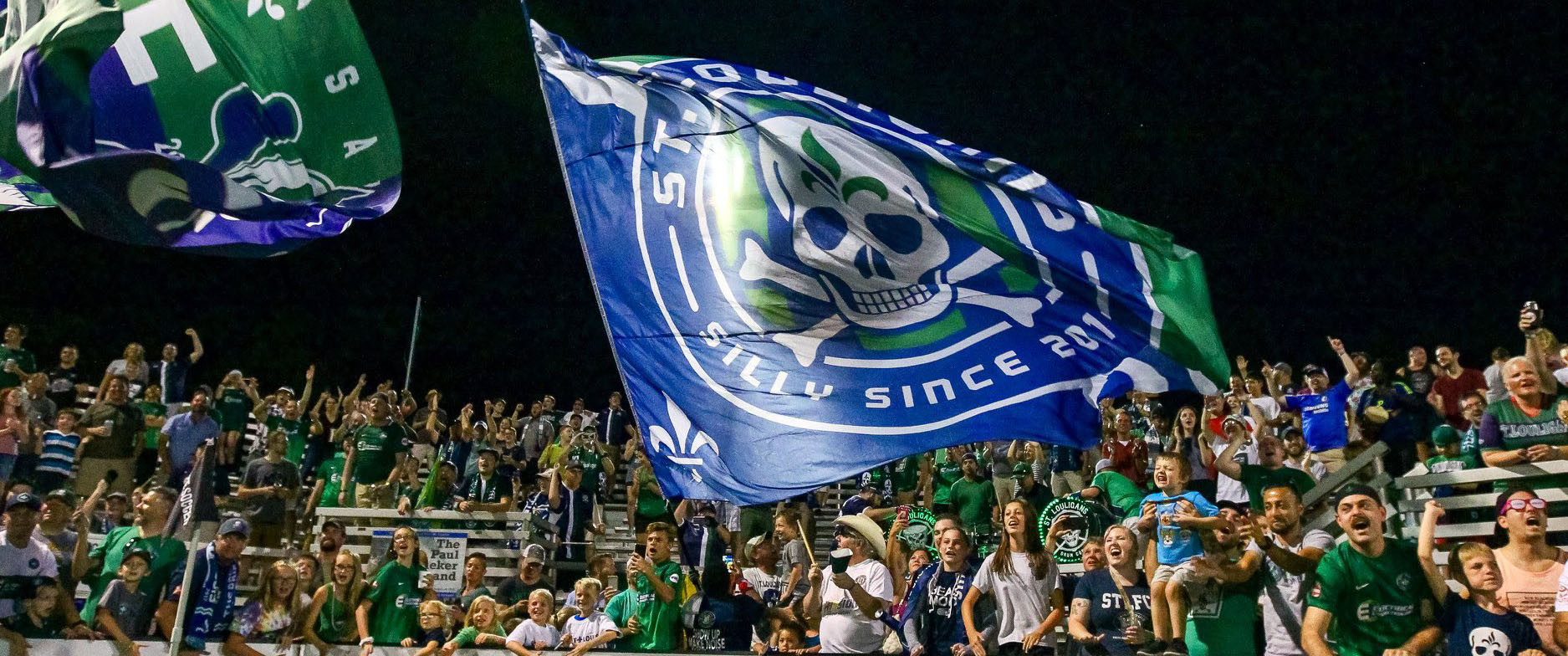 Celebrating 11 years of silliness in St. Louis soccer in 2021. Thanks to all the teams and players, past and present, for giving us something to drink and scream about.
2021 has officially arrived. While we still have 2 years to see St. Louis CITY SC take the field in…
2020 has ruined everything. But, even though we can't get together and play our traditional AOSTL vs St. Louligans Winter…
That guest? Matt Sebek of STLCITY joins us. Matt explains what a CXO is, what he's planning for the next…
If it's the holiday season, it's time for the holiday movies! The Ladies love them and have a get together…
It was the best of times, it was the worst of times… 2020 has been a crazy year….
stlouligans
stlouligans
stlouligans
stlouligans
stlouligans
stlouligans
stlouligans
stlouligans
stlouligans
stlouligans
stlouligans
stlouligans
stlouligans
stlouligans
stlouligans
RT @MattBakerSTL: Just like the real MLS there are apparently all kinds of interesting roster rules. Such as, you can still join and get fu…
1
0
RT @schlaflybrewer: Such a lovely day and amazing progress! @Schlafly Tap Room towards the @MLS4theLou #fútbòl #calcio #soccer stadium. @St…
1
0
You want it. You need it. https://t.co/tS8A4p38b6
0
8
RT @opencup: The @ussoccer Open Cup Committee has decided not to hold #USOC2021 this spring citing challenges still in place due to the COV…
99
0
RT @TheAthletic: Marshawn Lynch has joined the ownership group of the @oaklandrootssc. Beast Mode is an Oakland native and owns multiple b…
39
0
Congrats @astan_13. 🤫You're still #OneOfUs🤫 https://t.co/YIdyn4aiLm
1
15
MLS begins its 26th season: Get to know the league St. Louis City SC will join https://t.co/hXPUTalQqO via @stltoday @tomtimm
3
14
C'mon you new #stlCITYsc fans. Let's see what you got. https://t.co/lmxhibDubb
1
8
RT @usopencup: Today in #USOpenCup history...#OTD 1934: In the 1st Final ever held under the lights, Stix, Baer & Fuller (#StLouis) beat Pa…
2
0
Today is the last day to get registered for the Louligan SiLLy! MLS Fantasy League. We've got 40+ teams registered so far. Join the party. The League winner will take home fabulous prizes! League Code: MY2LXRVP https://t.co/45nQkIc8jp
0
9
The 2021 MLS season kicks off today & to celebrate we're dropping a new shirt. It's still our black season but the future is breaking through. We're the biggest & oldest #stlCITYsc supporter group & we want you to be #OneOfUs. STL is #CITYred. https://t.co/TCWnCVgyFc
5
20
https://t.co/Ur2gflDi6F
https://t.co/Ur2gflDi6F
0
7
Happy Birthday to one of the @SillyTailgate Czars. Enjoy that sweet @2ndshiftbrewing Brewligans. ☠️🍺🎂 https://t.co/G0LPvL1ddU
0
16
Green & CITYred kits. 🤔 https://t.co/E9q5wM1A2P
0
4
Given that @stlCITYsc is ineligible for the 2021 🏆... Who ya got? https://t.co/qcCKV9QMe5
0
7
RT @stlCITYsc: @Santi_BeltranP Us looking for our hashtag emoji https://t.co/84UKQyhnk4
1
0
RT @TomArnison: Modeled after @BerkEhrmantraut's United States of MLS map, I present the United States of Men's Pro Soccer. This map inclu…
129
0
Are you in? Make sure you register before Friday night. League Code: MY2LXRVP https://t.co/c1iC8B4CdI https://t.co/c1iC8B4CdI
0
1
RT @USL_HQ: The United Soccer League is excited to announce the creation of the Forever Proud Project! This ongoing, year-round campaign…
79
0
RT @samstejskal: ☑️ A regular-ish regular season! ☑️ Fans! ☑️ Stadiums! ☑️ Young Money! ☑️ Teams for sale! ☑️ ATX, Cincy, C-bus, LAG, LAFC,…
11
0
17
0
3
2
10
6
33
3
12
20
11
45
30
29
2
On to LOUISVILLE! And who better to talk about what is going on than Tyler Blackwood! Tyler calls in from…
Because WE'RE NOT DONE. That's right, the boys took care of business on saturday, and we are PLAYOFF BOUND. Saturday,…
There's nothing else to say. But that won't stop us. We discuss the game against Louisville for a short time,…
We are exhausted after that game. Somehow, the boys gutted out a huge draw against Indy, down 2 men, and…