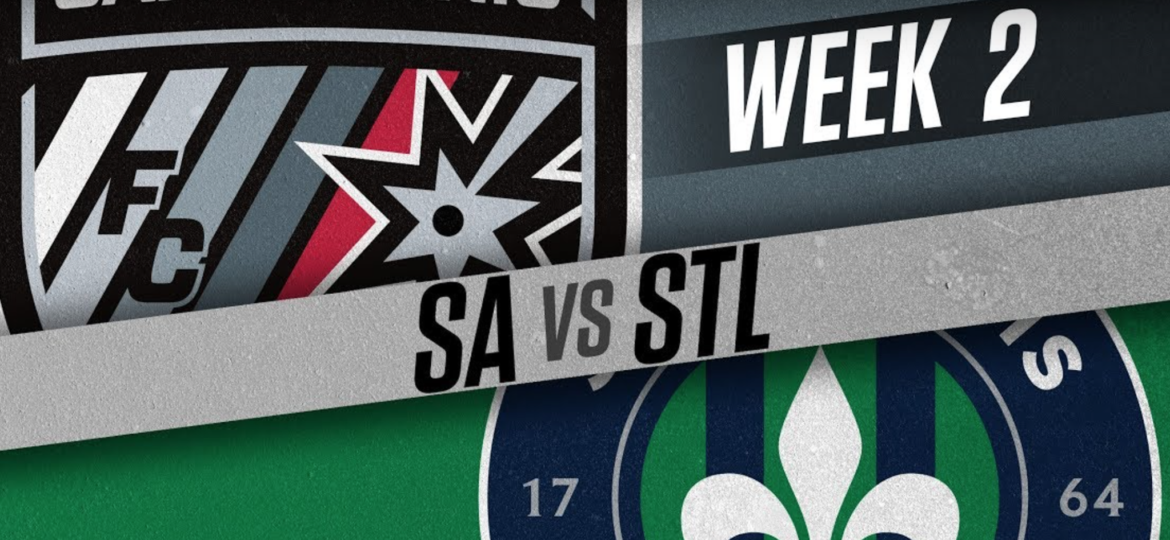 Start time: 7:30 PM CT
Watch Party at Kirkwood Station Brewing
Opponent's Record: 0-1-0
Last Results: Loss, 2-1 at Sacramento FC
Podcast: No new episode this week.  For last week's, have a listen.  https://stlouligans.com/archives/3265
About our Opponent:
Matt Bird gives us the lowdown on our opening opponent:
Well, they are kinda good. They had a very similar season to us in 2016 when they entered the league. They put an end to our playoff hopes when they beat us at Soccer Park; then we ended their hopes when Herrera scored a hatty down there for our 3-1 win. The clubs approached 2017 very differently. San Antonio kept their coach and a core of the squad and went onto be a leading club in the western conference last year. Us, well we went the different approach.
San Antonio are coming off an opening loss away at Sacramento, so the pressure is really on them to get something out of this game. Nobody wants to start the season zero and two. I hope they are though; coming home from two tough away games in Texas with four points would be massive for us.
Western Conference:
How to watch:
KPLR-TV (St. Louis channel 11)
YouTube: https://www.youtube.com/watch?v=5ieNY4HUzGw
Louligan Cartels:
Newligans: If you're new and this is your first watch party, say hi! There will be several of our Newligan Cartel wearing badges showing their name on it.  Feel free to grab one of them and introduce yourself; they're wearing that badge as a way to indicate they're there to help you join the crowd.
Merchandise: We will have the 2018 Louligan scarves and the 2018 This Is Silly! Podcast scarves.  if you pre-ordered one, you'll be able to pick it up.  If you didn't and you want to get one, we will have extras for sale.  $20 per scarf.