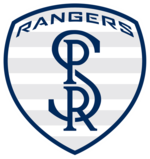 Start time: 7:30 PM CT
Watch party
Opponent's Record: 3-1-2
5th place
Last Results: Tie, 2-2 vs Phoenix Rising
Matthew Bird doesn't like Swope Park Rangers.
It doesn't matter where they play, let's just go beat them.
They're a good side and Kharlton Belmar has 7 goals already on the season, Tyler Blackwood is another attacking threat, so this could be the sternest test our defense has faced this year. Still, they're a good team; but then again so are we. It's time to make a proper statement in this league and go show it.
Saint Louis FC sits in 6th, at 3-1-2
How to watch: ESPN+