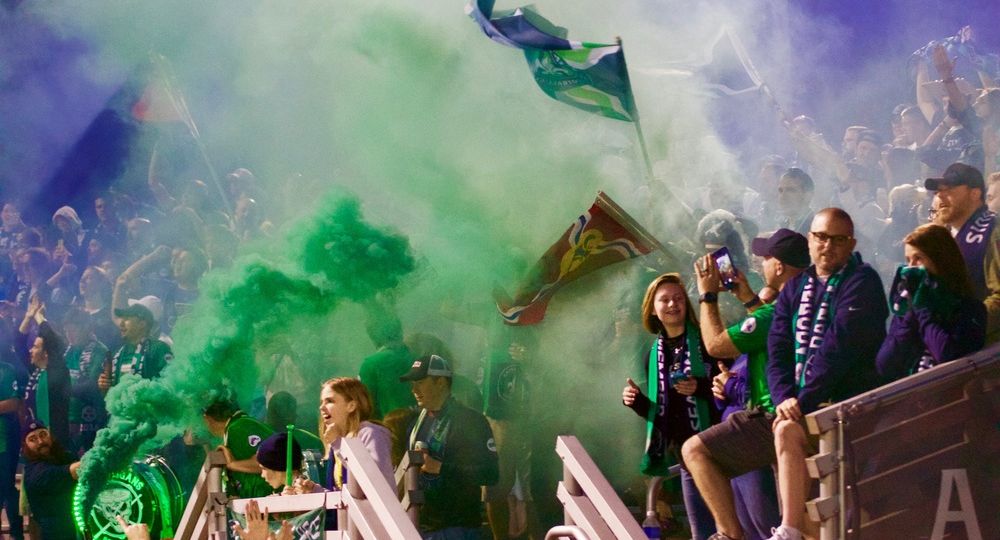 Well it was a slow start, somewhat to be expected, as this team takes time to gel. However the win against Swope last Saturday put a lot of anxiety to rest. The anxiety was well deserved too: the games against DC United and Orlando weren't great albeit up against supposed superior opposition. However, the lack of goals once again reared its' ugly head. With Herrera off to Brooklyn it was always inevitable that our results were to be compared to him lighting it up on the Cosmos preseason tour of Dominican Republic.
Milan Petosevic, with his thunderbolt against Orlando, and then the scrappy 2-1 win against the kids of the U-17 national team didn't do much to quell the fears either. We looked disjointed and it was obvious this was a new crop of players still finding their feet.
Training seems to be bearing fruit; however, it is intense. The drills are complex and the players are always either sprinting, dribbling, heading or shooting. Looking good on the training field may be where games are ultimately won or lost but we heard it often last season "we had a great week of training," only to get pumped 2-0 come gameday.
For many of us however, Last Saturday in Springfield was the first litmus test as it was not only the first real chance for us to see the team in action, but to gauge where we are in a game against our peers. Another tie [0-0] didn't really do our guys justice as we bossed the game and had Energy FC chasing shadows for long periods. They had three yellow cards in the first half alone as our possession play frustrated them. Just a lack of clinical finishing let us down. (Same old same old right??)
Against Swope it took just 2 minutes to put that right as Tavo struck a phenomenal free kick to get the monkey off our backs. Gorrick had some good saves to maintain the lead as SPR came into the game more in the first half before Guzman again got on a wicked cross to head us into a 2-0 lead before halftime. A bizarre own goal halved the deficit but an immediate response by Mats Bjurman firing home after good work from Seth Rudolph restored the two goal advantage.
Our final preseason game is at SLU on Saturday against Tulsa Roughnecks at 7pm. It gives us chance once again to find out where we are. Tulsa won't be the cannon fodder they were last year and they have had a decent preseason themselves with a 1-1 draw against San Antonio and beat a Chicago Fire second string. It also gives Saint Louis FC the opportunity to play downtown. For all the naysayers who said that "Fenton was too far" or "I wished they played downtown": well now is the chance to put the talk aside and show us the walk. It should be a good time, and while it is being billed as an MLS2STL rally, it is also your professional team here and now and very worthy of support. So come out and party with us, you'll have a blast and regret not coming to Louisville for opening day. Tickets are available on Ticketmaster but also at the gate on the day. Once you realize that it is awesome call Darien at 636-651-0297 for your season tickets!
See you at the park.