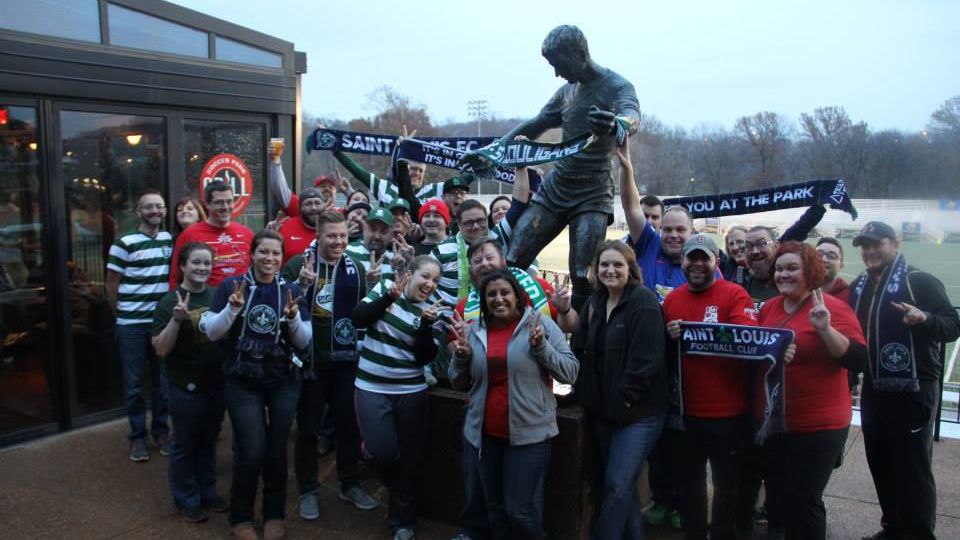 This time last week, I was waiting like many of you to stuff myself silly with turkey and stuffing. I was also able to reflect on everything I have to be thankful for, and what I realized is a lot that I'm thankful for revolved around my family, my soccer family.
So what exactly am I thankful for this year?
The experiences had. Whether a bus trip to Indy, a Friday night Bordo game in late spring, a Saturday at iTap, or a hot July day on the patio at the Amsterdam; there have been so many experiences that hold a special place in my heart for 2014. As a follower of the Free Beer Movement I know that a beer and soccer chat can potentially make a fan for life. None of that was more evident this summer as we worked and grew our group to prepare for our new team coming in the spring of 2015.
The friends made. I make it very clear that the friends I've gained through both the Louligans and the American Outlaws are some of the closest ones I have. When you go through so many things with other people you develop a bond that connects you for life. You also realize the gifts and talents that each person brings with them to the groups. Some are great leaders, others can come up with a song for everything, some are great at grilling and planning parties, some are good with welcoming people. Each 'talent' makes for a strong, fun group. We have met so many wonderful people this year and hopefully the Louligan and Outlaw families will continue to grow for the coming years.
So what am I hoping for in 2015?
Would it be cliche for me to say more of the same from 2014 but with more fun experiences and tons of new friends? With the coming season of St. Louis FC we are gearing up to be bigger, better and stronger then any point in the past. The years of hard work put in by some of our 'old timers' and the growing ground support within the soccer community in St. Louis is ready to really create something special in the coming year at Soccer Park and throughout the city. I It will take old and new friends to make this work and truly create the supporters culture we can all be proud of.  So put your boots on ladies and gents and let's have some fun! Go home 2014, you have been wonderful! Hello 2015! We are coming for you!