"I enjoyed the night games, and getting together before the games at iTap for a few. Also liked how friendly everyone at the club was. By far the best was the first game where the opposing team's players warmed up right next to us and we gave them a laugh" ~ St Louligan Chris Amdur.
"I loved the Friday nights at Bordo games. The atmosphere just felt different. It was one of my lasting memories from this summer!" ~ American Outlaws STL VP Andi Gebhart
Although no official word is has been announced. It looks increasingly likely that FC Bordo, a team in the NPSL that played 1 season at SLU high school will not be back for a second season. Whilst this is not uncommon within the lower leagues of American soccer, We'd like to take a moment to remember how good FC Bordo was and hope they can regroup and come back in the future.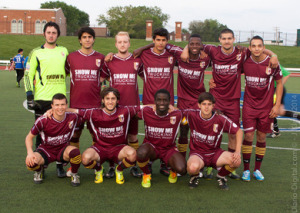 Wins over Eau Claire (2), Minnesota United reserves Minnesota Twinstars, and draws against the Twinstars and Madison ensured that the team owned by Sonny Zigic finished with an even 4 wins, 4 losses and 2 draws. They outscored their opponents 24 to 17.
The Louligans turned out in force last spring to cheer on their new team. It was a very pleasant end to the week. To turn up at 5pm after work on a Friday to enjoy a couple of beers at our partner Itap bar in the CWE. Then going over to St Louis University High School to watch this excellent new team in the cool spring air.
Bordo started out against reigning midwest NPSL champions Quad City and suffered a 3-1 loss after taking the lead. However from there on it was winning football that the fans saw. Friendly wins against Joplin Demize and St Louis Lions, ensured the fans kept turning up enjoying a winning team with local Louligan favorites such as Alan Hagerty and Alen Bradaric.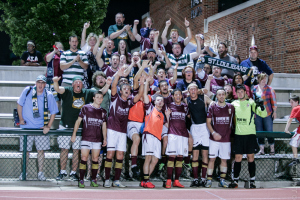 "From a players view it was awesome experience playing in front of Louligans which they were there with us from the start. We were thankful for that, we tried our best to win games we practiced hard. I think for our first season that we did good" ~ FC Bordo forward Denis Hamzabegovic
The St. Louligans will continue to support St. Louis area soccer. We invite any fans of FC Bordo from last spring to join us and support Saint Louis FC starting in March 2015. We promise to be as loud as ever on the terraces and as passionate as we were last spring for FC Bordo.