SUPPORTING SOCCER IN ST. LOUIS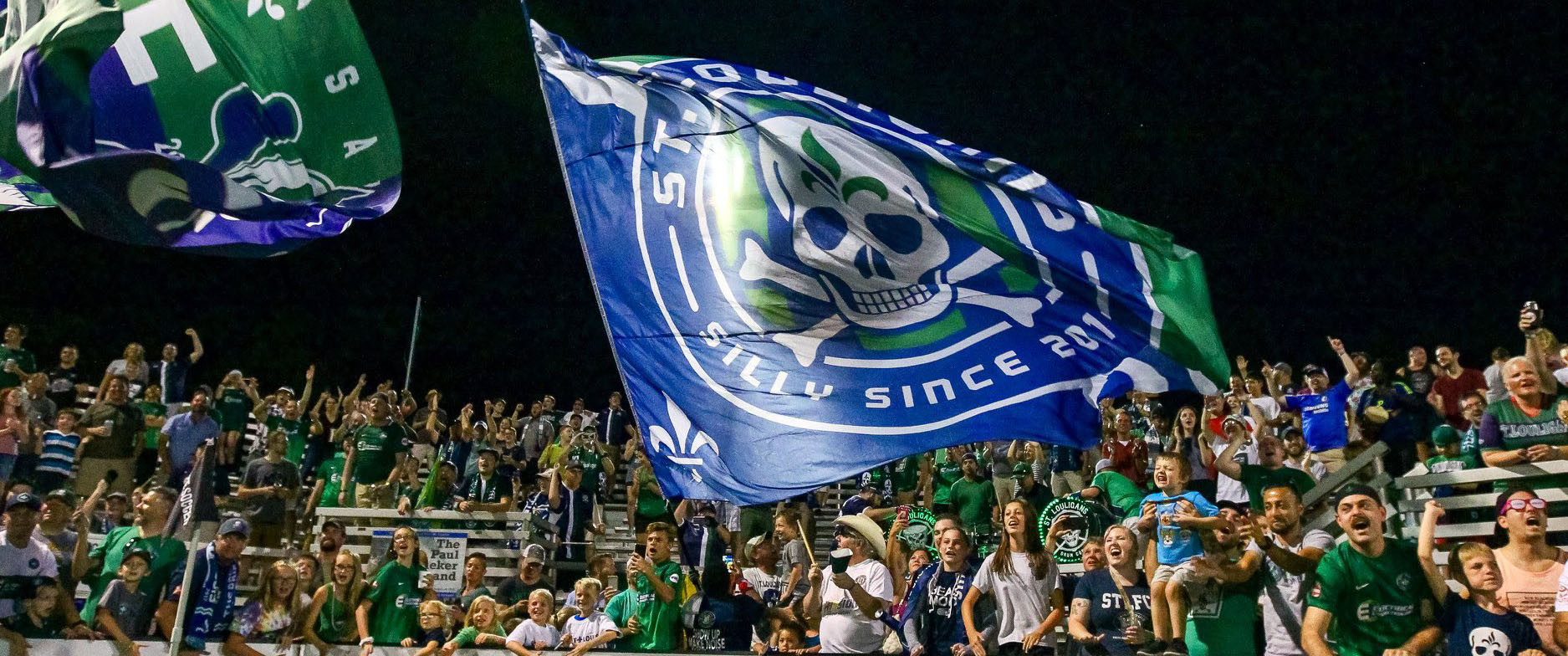 Celebrating 10 years of silliness in St. Louis soccer in 2020. Thanks to all the teams and players, past and present, for giving us something to drink and scream about.
2012 is gonna be great! Happy New Year my fellow Louligans, 2011 was great and 2012 is destined to be…
you're doing it wrong. It's been about a week since our last St. Louis Lions game of the 2011 season…
St. Louis Soccer Goodness Hello Boys and Girls. That's right, another post in the same week. It's almost like we're…
Enjoy Yourself Hello everyone. It's been a while since I've posted an article here. We can blame it on the…
We sit on the weekend of the St. Louis Lions home opener.
We've waited for this day for months, and it's finally here. Hopefully the weather will cooperate; if it doesn't, we'll plow through. We're Louligans; weather doesn't get in our way.
stlouligans
stlouligans
stlouligans
stlouligans
stlouligans
stlouligans
stlouligans
stlouligans
stlouligans
stlouligans
stlouligans
stlouligans
stlouligans
stlouligans
stlouligans
RT @GrantWahl: News: The USL Championship final will air on ESPN for the 1st time in league history on Sunday, November 1. (It had been on…
131
0
RT @SillyTailgate: For all of the traveling @StLouligans heading to the @SaintLouisFC match tomorrow, pregame beverages and food at @taxman…
1
0
RT @SaintLouisFC: 🚨 Last call for our last scarf! We have less than 30 scarves available for preorder, be sure to get yours before they are…
7
0
RT @schlaflybrewer: Still posting during my week off... @Schlafly Tap Room towards the @MLS4theLou #fútbòl #calcio #soccer stadium. @StLoul…
2
0
Smart https://t.co/scKO5T7QLa
2
11
Of course @samfink4 is on the @USLChampionship Team of the Week. https://t.co/OnrfVKJ6Xx https://t.co/OnrfVKJ6Xx
3
53
RT @NoelleErber: Summer 3v3 season is over and the fall club season has kicked off. Another great summer season for the @StLouligans 3v3 b…
2
0
RT @SLSGsoccer: A testament to the work these players and coaches put in every single day 🙌 See where our club stacks up👇
4
0
RT @SaintLouisFC: ICYMI: Check out the highlights from our dramatic 3-2 win over Sporting KC II with added camera angles for all the goals…
2
0
RT @SRobertson80: Uploaded a ton of photos from 5 years ago today on @StLouligans IG. Go take a look at the stories and find yourself. We a…
3
0
RT @Santi_BeltranP: 18 vs 19 with a playoff spot on the line. Vamos #19. #INDvSTL
1
0
RT @NJEMurray: I bring this up because it nicely illustrates how big #INDvSTL on Wednesday night is to both clubs. @IndyEleven Wins - 94%…
1
0
We've got a new Louligan! Everyone welcome Zoey to the world. Rumor has it her first words were "It's back on!", when Sam scored the game winner Saturday night. Congrats Gina & Marc! https://t.co/BTkpsvYVLB
0
55
RT @BradDeMunbrun: Including the 2 pre-STLFC scarves (bar & personal space invaders) & 2 that were never sold (Kings Stand Here & Bus 2 com…
3
0
RT @BradDeMunbrun: Gotta dig out a special pkg for the #CDJ #Schlaffle for @SaintLouisFC's last ever (regular season) game. October 3rd we'…
4
0
RT @Santi_BeltranP: @StLouligans @SaintLouisFC @SillyTailgate @LouliganLadies Magic number is 7 points. Could be 6 if the 6 points come fro…
1
0
We keep finding ourselves in "must win" situations. https://t.co/o4cGMldjQR
0
18
RT @thesoccerdomme_: So... where'd you go to high school? 👀 Can't wait to interview @jankeygirl and @STLKaren with @kv_tucker on @ThePlast…
4
0
RT @SLSGsoccer: Attention #SLSGnation - In partnership with St. Louis Area Foodbank, we are working to round up some donations for those in…
8
0
RT @Santi_BeltranP: Every time I think about last year's US Open Cup run I feel a little disappointment because local media wasn't allowed…
2
0
5
67
6
100
7
20
9
12
71
37
10
The whole team is here and we've got all sorts of news! Hear the big news about scarves, the first…
Prepare To Have Your Earholes Rocked! Yes, earholes. This is the first of many Louligan podcasts. Mitch, Steve, and Brad…