SUPPORTING SOCCER IN ST. LOUIS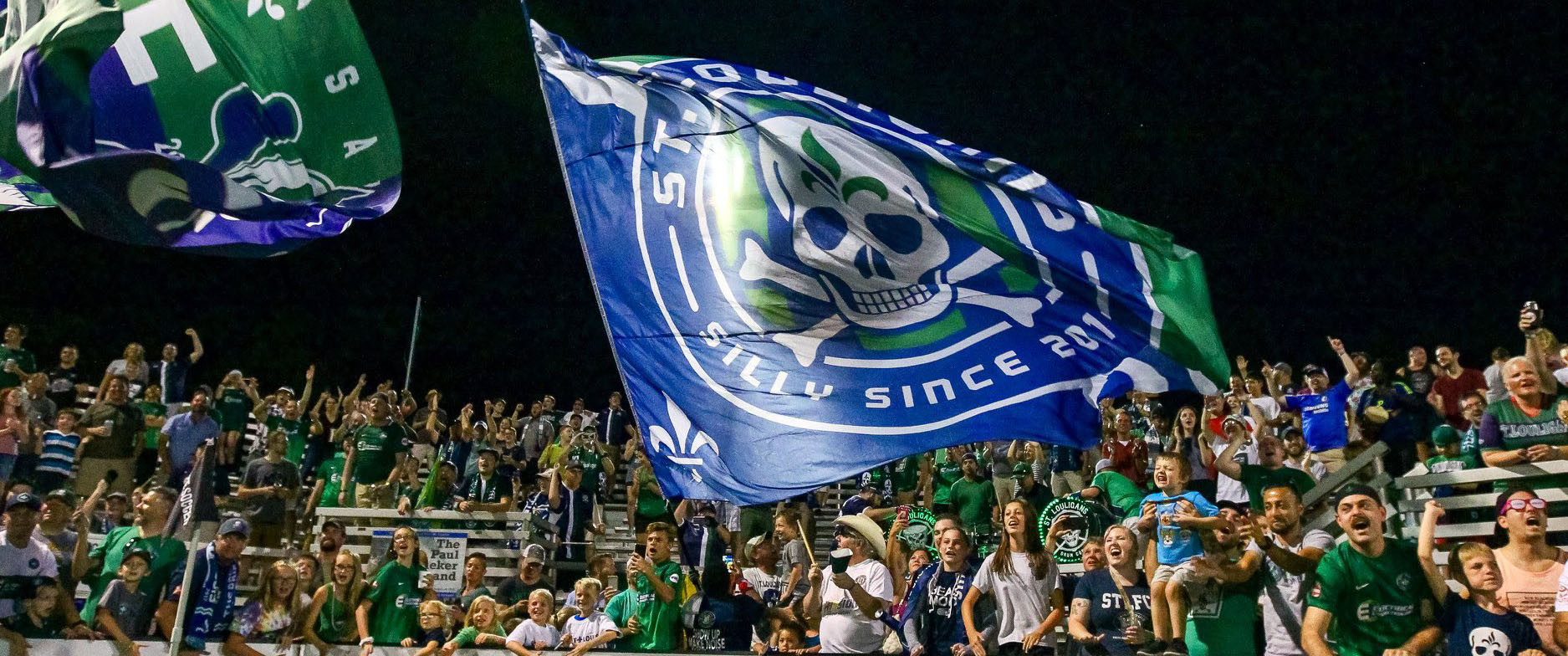 Celebrating 10 years of silliness in St. Louis soccer in 2020. Thanks to all the teams and players, past and present, for giving us something to drink and scream about.
you're doing it wrong. It's been about a week since our last St. Louis Lions game of the 2011 season…
St. Louis Soccer Goodness Hello Boys and Girls. That's right, another post in the same week. It's almost like we're…
Enjoy Yourself Hello everyone. It's been a while since I've posted an article here. We can blame it on the…
We sit on the weekend of the St. Louis Lions home opener.
We've waited for this day for months, and it's finally here. Hopefully the weather will cooperate; if it doesn't, we'll plow through. We're Louligans; weather doesn't get in our way.
Ernad Cavka nets the first goal of the 2011 Lions season. (Video)
stlouligans
stlouligans
stlouligans
stlouligans
stlouligans
stlouligans
stlouligans
stlouligans
stlouligans
stlouligans
stlouligans
stlouligans
stlouligans
stlouligans
stlouligans
RT @ThePlastics_SG: Just want to take a moment to shine the spotlight on @LouliganLadies, @LouCityLadies, & @MingoLadies amidst all of the…
11
0
RT @ThisIsSiLLyPod: This @SaintLouisFC squad was a special group & we would have enjoyed seeing what they could have accomplished given ano…
1
0
RT @ThisIsSiLLyPod: It's hard watching all the @SaintLouisFC players saying goodbye on social media. It makes it more final somehow. Every…
2
0
RT @StuartHultgren: With the angels now. https://t.co/FSDckP2sXU
99
0
RT @kylemorton24: What a crazy season. Thankful to have been apart of the @SaintLouisFC family. Much appreciation for the love and support…
9
0
Looligans 😂 Not soon forgotten: Area fans react to the end of STLFC https://t.co/5ZTr8U2F1R via @altontelegraph
2
17
RT @bmsimp: @Muzicgrl22 So much respect to the Carver clan for all of the work you've put in to make this possible the past few seasons.
1
0
#CDJ total for this weekend is $2714 for the @STLFoodbank. That's 10,856 meals for people in our community. We'll do a write up soon with final numbers (including some corporate donations), but as of today we've raised over $37k just from fans. Amazing Work. 👏👏👏 #BigThings https://t.co/MK5oSjcgte
13
85
RT @Muzicgrl22: @StLouligans 🚨🚨🚨🚨I have a few winners to contact this evening! If you have won a raffle, I will have your prize pack there…
2
0
Merch Pickup Day. We know some of you have T-shirts/Scarves/Jerseys/etc that you never got to pickup since COVID didn't allow for fans at games. We will have all preordered items at the Soccer Park Biergarten on Saturday 10/24 from 9-11am. Please pickup your merch if possible.
3
11
#class https://t.co/ZruiJfh47s
0
19
#OneOfUs Was happy there were a lot of kids with us Sat night. @SaintLouisFC was their first team. They grew up in the corner. The pain is real but all of the corner kids are our kids. We'll sing again but we were happy that many of them got one last chance to cheer for STLFC. https://t.co/fbmQTuDFTG
3
58
RT @gottmand: https://t.co/eIAZVz6lin
4
0
RT @fireandicesa: Former FISA player @sherraschlem13 collided with a goalkeeper during a game which caused internal bleeding and a severed…
15
0
RT @section8tilidie: Our legacy lives on! @SaintLouisFC @StLouligans https://t.co/oQMZynxPOh
1
0
RT @ThisIsSiLLyPod: No new show this week. We need a week off to sort ourselves and let the moment breathe. Thanks to all of listeners for…
2
0
Our friend @YBrammer has captured some amazing photos at @SaintLouisFC matches over the years. Here are his shots of the final game. Also click through some of the other albums for a peek back. Thanks for all your work, Will. https://t.co/fhyPNL0kHU
18
61
RT @jimpkavanaugh: What a ride @SaintLouisFC ...so thankful & appreciative for all the amazing experiences, players, coaches, staff and mos…
14
0
RT @TimKellyGK: To the @StLouligans .. you were the heartbeat of @SaintLouisFC . The beat isn't going away it's just recharging for your ne…
8
0
Last call for Charity Du Jour 2020. Link closes out at 9pm. If you're able, make a donation to @STLFoodbank below. $1=4meals. Thanks to everyone who's contributed to our efforts over the last 6 years. We couldn't have done #BigThings without you. https://t.co/gVLkioOxLU
6
12
17
11
3
31
32
5
20
49
13
13
7
32
10
The whole team is here and we've got all sorts of news! Hear the big news about scarves, the first…
Prepare To Have Your Earholes Rocked! Yes, earholes. This is the first of many Louligan podcasts. Mitch, Steve, and Brad…