SUPPORTING SOCCER IN ST. LOUIS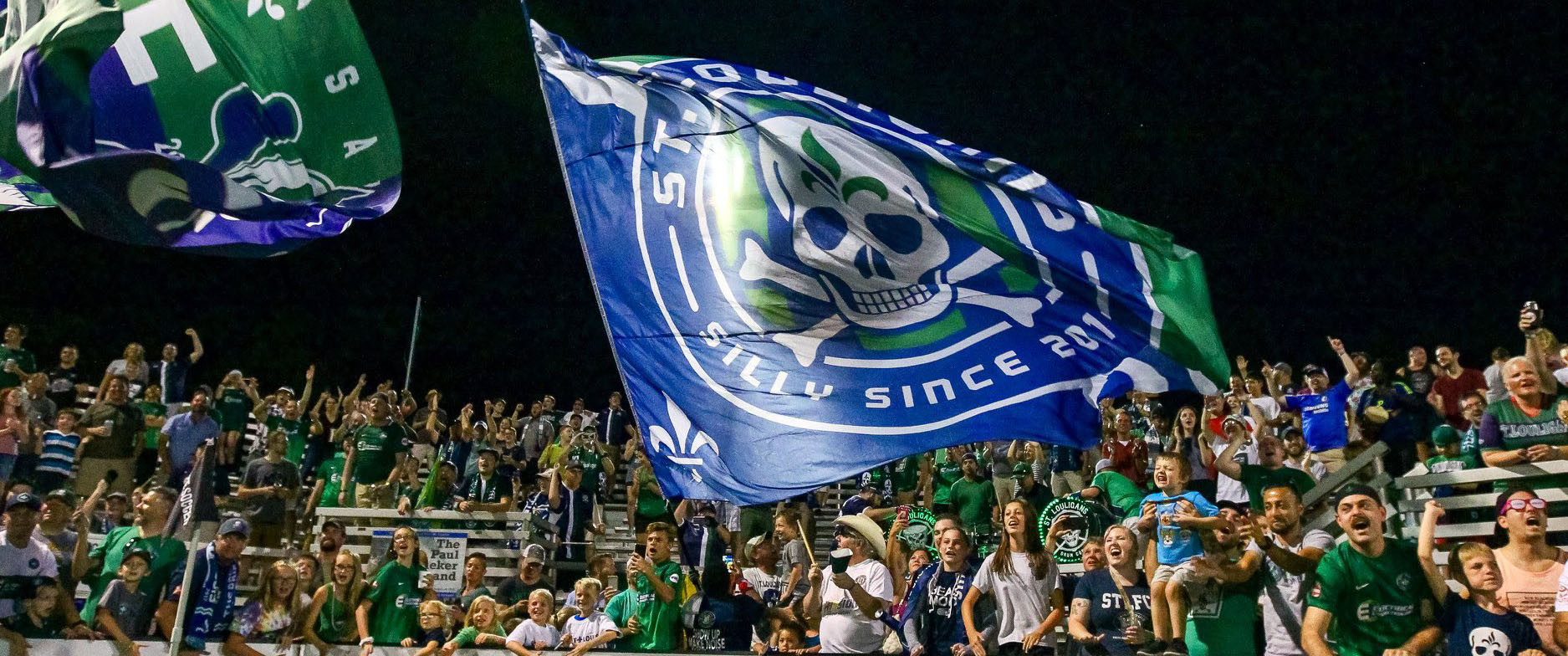 Celebrating 10 years of silliness in St. Louis soccer in 2020. Thanks to all the teams and players, past and present, for giving us something to drink and scream about.
2012 is gonna be great! Happy New Year my fellow Louligans, 2011 was great and 2012 is destined to be…
you're doing it wrong. It's been about a week since our last St. Louis Lions game of the 2011 season…
St. Louis Soccer Goodness Hello Boys and Girls. That's right, another post in the same week. It's almost like we're…
Enjoy Yourself Hello everyone. It's been a while since I've posted an article here. We can blame it on the…
We sit on the weekend of the St. Louis Lions home opener.
We've waited for this day for months, and it's finally here. Hopefully the weather will cooperate; if it doesn't, we'll plow through. We're Louligans; weather doesn't get in our way.
stlouligans
stlouligans
stlouligans
stlouligans
stlouligans
stlouligans
stlouligans
stlouligans
stlouligans
stlouligans
stlouligans
stlouligans
stlouligans
stlouligans
stlouligans
RT @USLChampionship: We're lucky to not only have so many great players on the pitch, but off of it as well. Here's a few we're thankful f…
1
0
We have good and generous friends. https://t.co/MqZzOFQ72O
0
12
Happy Thanksgiving everyone. Though 2020 has been a dumpster fire of a year, we still have a lot to be thankful for. Most of all YOU. All of our members came together to set another #CDJ record. During the regular season we raised $66,003 for good causes. https://t.co/vEv88nGxXd
10
40
RT @usopencup: Today in #USOpenCup history...#OTD 1920: St. Louis Screw and Scullin Screw finish in a 3-3 draw, but after it was determined…
2
0
In honor of the great Diego Maradona. RIP. 2020 can suck it & carry on sucking it. https://t.co/rXfZb04xiG
12
90
10 years on twitter. That's an accomplishment. Slings & Arrows & what not.
0
43
A couple of really nice "thank you" posts on FB yesterday from @WestCommunityCU & @STLCrisisKids. Passing them along to everyone that donated to our #cdj campaigns this season. We're very fortunate to be able to do some good in our community. https://t.co/i41XZG3VAK
11
36
👏👏👏 https://t.co/sDXQYPtuSr
0
16
That doesn't seem fair. Ok Louligans, one of them has to go. Choose wisely. https://t.co/COZTF0rq9s
1
10
RT @StuartHultgren: Company donates $120 million in the middle of a pandemic and people still find a way to complain.
1
0
RT @soccermaster: Black Friday savings are here. Save an extra 30% OFF ALL Orders. Support local business & help us spread the word @MOyout…
8
0
OUR FIRST LOADING DOCK!!! Sorry about that. We really need to pace ourselves. #TakeAbout20PercentOffThere 😆 https://t.co/gXE8DCgpoB
2
47
RT @YBrammer: Think I'm missing @SaintLouisFC already? https://t.co/eI3dutdJC0
1
0
RT @ThisIsSiLLyPod: We're getting ready to get ready. We're committing to recording a new episode next week and we're hoping to have a gues…
1
0
After you select St. Louligans at https://t.co/sxYfP7OcFG as your charity of choice, don't forget to set up smile on your Amazon app to make sure your purchases on your phone generate some money for good local causes. #CDJ Thanks for helping us do #BigThings. https://t.co/sxYfP7OcFG
7
12
Seriously, you want this guy on the pitch & in the locker room. Our loss is your gain. https://t.co/gbHx4qbVYu
1
46
It's definitely time to bring back the 90's MLS Classic Shootouts. There are no rules. #Multiball anyone?
0
16
How will we keep doing #BigThings? If you're shopping with Amazon, instead of just going to the main page, go to https://t.co/iY0IQzsE7M. Choose the St. Louligans as your charity of choice, & Amazon donates 0.5% to the Louligans, which we'll pass on to our charity of choice.
15
35
Still supporting @SaintLouisFC sponsors. Oil changes shouldn't stir up feelings. 😔 https://t.co/3aMl0XAIL2
1
68
RT @ts9767: A recent chat with a friend inspired this. Please do me a favor if inclined. Reach out and check in with two friends tomorrow…
8
0
24
23
12
17
18
8
13
1
4
56
2
6
3
24
7
Sorry it's been so long…we needed time to process the "lost podcast" from the scarf party. Mitch and Brad…
The whole team is here and we've got all sorts of news! Hear the big news about scarves, the first…
Prepare To Have Your Earholes Rocked! Yes, earholes. This is the first of many Louligan podcasts. Mitch, Steve, and Brad…