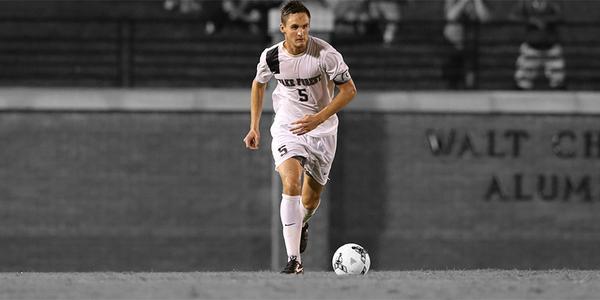 They were a great team. National Champions.
Led by Caleb Porter (Portland Timbers) he coached a who's who of the future of American soccer. He was so well thought of he was about to try to get the US team to qualify for the olympics in Nashville.
On that 2011 Akron team, defending NCAA champions were Scott Caldwell (New England Revolution), DeAndre Yedlin (Tottenham Hotspur), Chad Barson and Will Trapp (Columbus Crew) and Darren Mattocks (Vancouver Whitecaps)
It was a cold night in northern Ohio in late October 2011 as Wake Forest came to Cub Cadet field on the campus. We tailgated in the cold and I regretted pretty early on in not wearing more layers.
We battered them too. Outshot the Demon Deacons  handily and was leading 2-1 going into the final minutes.
Then they got a corner. the clock was ticking down to another win for the Zips. The ball curled in and freshman Sam Fink rose to head the ball and Wake Forest back into the game. I was distraught. How emotions change even with a case of deja vue.
I saw the future that night. I just didn't know it at the time.