The Scarves Have Arrived!
We've been talking about it for some time now, but the day is upon us. The new scarves, made by Global Scarves, arrived from Leeds, UK, via Fed Ex on Friday. So, your day of reckoning is here. Our preorder ends today. Paypal or email us at treasury@saintlouligans.com to order.
If you're a friend to the west in Kansas City, you may have seen the scarf leaked by John, our favorite ambassador. John swiped his from the Fed Ex box on Friday, and was a minor scarf celebrity at the tailgate at Sporting Park. We definitely will ship one to you if you order one from us.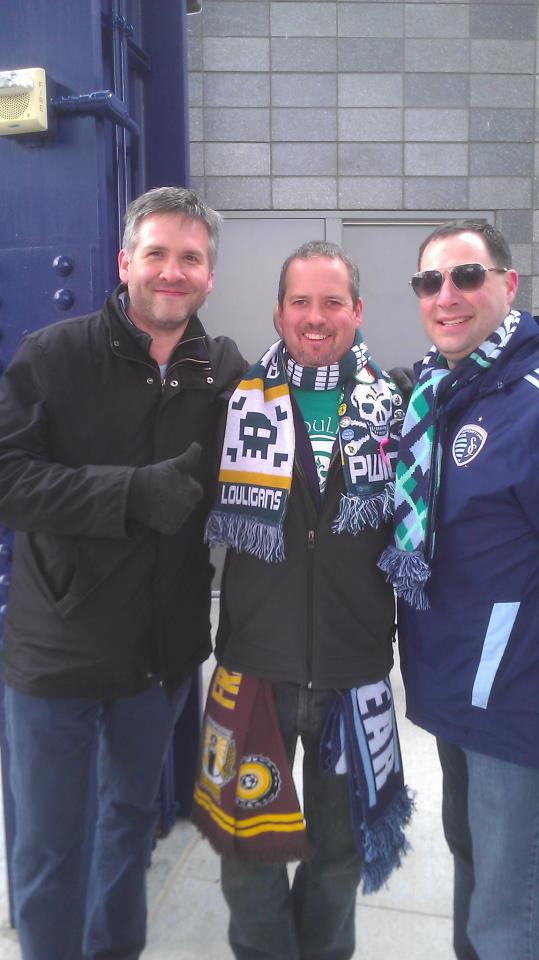 Preorder is $15, and $5 for shipping. If you don't get your order in today, the price goes up to $20 (still $5 for shipping) tomorrow. We don't charge membership or fees to our members; if you stand with us, you're one of us. We're not making any money off the preorder; the price increase after today helps us pay for things like banners, supplies, the website, and other incidentals. We're not out to do anything other than have a good time and promote the game in St. Louis.
If you're still questioning getting one, you'll be disappointed if you don't. Supplies are limited, and these scarves are really nice. Global did a fantastic job, and we highly recommend them. They're well made, and longer than most scarves. If you preordered, we'll be handing out at the scarf party (details soon to come) and shipping after the party to the out of town orders.
It's going to be a great season. We'll see you at the scarf party and Lions Park.