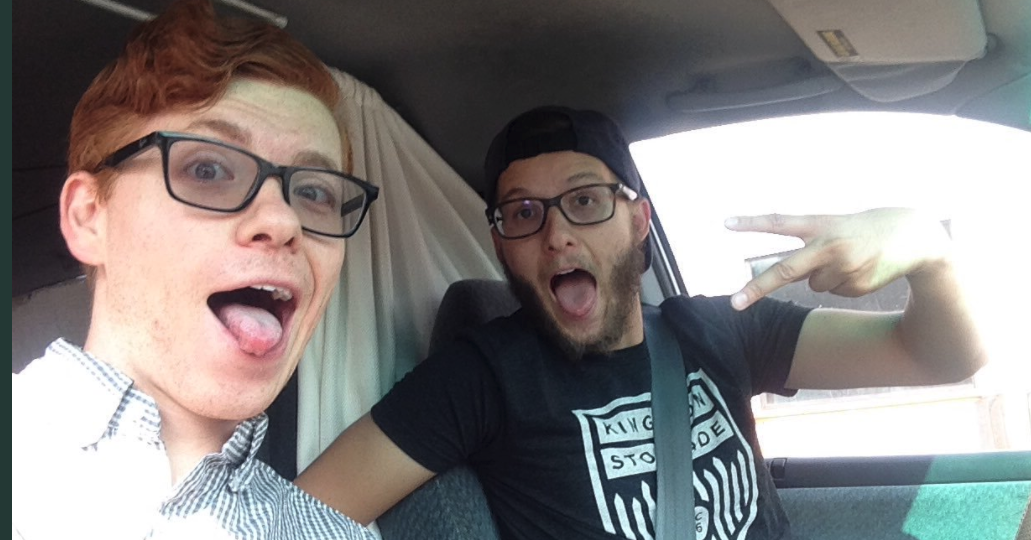 It wasn't supposed to turn out like this. I wasn't supposed to become emotionally invested. Man, was I wrong. And despite three rather crappy seasons, I'm glad I was wrong. This club has a special place in my heart and I wouldn't have it any other way.
Flash back to February 2015. I had been for Last Word on Sports covering soccer for about 10 months as a blogger. With LWOS focusing on local coverage, I looked into covering Saint Louis FC in person once the team was announced. Yeah it was third division, but it would be live soccer, and I'd probably get some good content since the press box would be me, another guy who does this for fun, and someone from the St. Louis Post-Dispatch.
My research started with the coaching staff that was coming together. Then it turned to scouring the internet for any information on each player as the club announced signings. I had a great conversation with Jeremy Alumbaugh going into preseason about the construction of the team and the how-to's to getting a USL expansion club off the ground. It was a good exercise and I was churning out objective and quality content. I started getting involved with the community on social media, including this outspoken, motley, slightly rebellious Twitter handle, @StLouligans. Maybe you've heard of them?
I was never supposed to care. I was a blogger and an amateur journalist. This was a hobby. I wasn't a fan; I wasn't even born in St. Louis. Besides USL Pro was crap. Some teams were playing in baseball stadiums. Other than Sacramento, Rochester, and Orlando, most games were played in empty stadiums.
I'm not ashamed to admit I was wrong and it took less than half a season for me to change from a skeptic non-believer to a devout convert. That change started from my first game attending as media.
March 14, 2015 was a chilly and windy Saturday night. Saint Louis FC hosted Tulsa Roughnecks FC at Soccer Park. The press box was a bit disorganized as was the parking situation. The club was learning on the fly, but hey, so was I. I finally got set up with my computer, WordPress, Twitter, and my notebook. Then I heard something in the distance. It was a drum beat and some muffled voices. It grew and became clearer. Eventually I saw them and they filled up the entire corner of the stadium by the scoreboard.
"Those are the Louligans?" I thought. "There's more than 100 of them. And they're LOUD. This is a USL preseason game. It's 45 F outside and they've got more spirit and energy than some MLS Supporter's Groups."
From that preseason game on, I wanted more. I bought in.
The season kicked off with much excitement as I was consuming as much USL content as MLS content. I saw fan support, styles of play, and quality of play all across the league that opened my eyes. Grass roots expansion in the Midwest. Sacramento was doing their thing out West. Saint Louis and Louisville started the King's Cup. This was peak #USLRising and I was witnessing a rebirth of a league I had been giving the cold shoulder for years.
For a market that seemed to be waiting years for a first division team, the city cared about and supported a DIII club like hell. The play on the field was picking up as well. When healthy, Brandon Barklage was a beast of an engine in the midfield. All across the league, blue chip college grads who hadn't been picked up by an MLS team were working their butts off. Attendance was up across the league and they had a great thing going on YouTube. Saint Louis FC (other than the not making the playoffs part) was a part of that uptick. And I had a front row seat to it.
By the end of the year, I was converted. For a third division league in a preteen of a Soccer Nation, the USL was fun. Saint Louis FC was fun. Maybe it was the rebrand, the lack of social media presence by the teams and the league in the past, or my preconceived notions about what a third division (now hopefully second) would look like. Maybe it was those two Open Cup games against Minnesota and Kansas City. Whatever it was, I was wrong about the USL. I was glad to be proven wrong.
Fast forward a couple years. Life and my career took me to Colorado. I was sad to leave St. Louis, but I was excited for a new adventure. Colorado Springs had a USL team, so I'd still get to see STLFC play at least once a year (this was back when they were in the Western Conference).
I saw them play to a 2-0 defeat against the Switchbacks last summer. It was their first game ever at real altitude and they played on the road midweek. The performance was lackluster, but I was just excited to be at a game and watch them in person.
There's a bizarre sense of pride for being a part of that random bunch of Louligans at a road game. Like being that one Boy Scout in the troop who gets that obscure merit badge for figuring out some alternative uses for toilet paper (yes, that's a thing). I was excited and proud to be that guy.
I've spent the 2017 season as a long distance fan, watching on YouTube, writing about the team when I can. It hasn't been the same as watching them at Soccer Park. But when the stream finally loads at the start of the broadcast, I hear those drums just like that Saturday night in March a few years ago. I hear chants of Chupacabras. On a good day, I get to see smoke a few times.
This team's probably not making the playoffs (#ItsBackOn?). This league's probably never going to be the best in the world. Saint Louis FC probably isn't ever going to be the best club in World Football. But it's fun. It's mine. I'm a part of it in some small way, from 800 miles away. I'm not abandoning them anytime soon. This club is in my blood.
And the next time Saint Louis FC is playing in the State of Colorado, I'll be there. I'll be that random Louligan getting silly and making noise like it's the World Cup Final (and probably startling the family of four with small children next to me).
It wasn't supposed to turn out like this. I'm glad it didn't.   
Matt Pollard is the Managing Editor at Last Word on Soccer. He's been writing about soccer since 2014 and has covered Saint Louis FC since their first year. He moved to Colorado in December 2015 but watches every STLFC game on Youtube. The next time we play at the Switchbacks, he'll be the guy ruining the in stadium family picnic atmosphere. If you read anything his writes and like it, you can tell him so on Twitter @LWOSMattPollard. If you think he's stupid and knows nothing about soccer, please direct all complaints to @LouCoopers.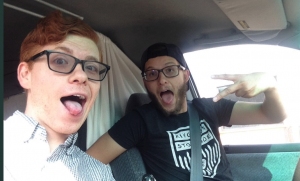 (editor note: Matt didn't give us a picture to use, so I chose this one of him with Steve from The Soccer Tour. It was either this or a picture of Vicki Pollard from Little Britain.)