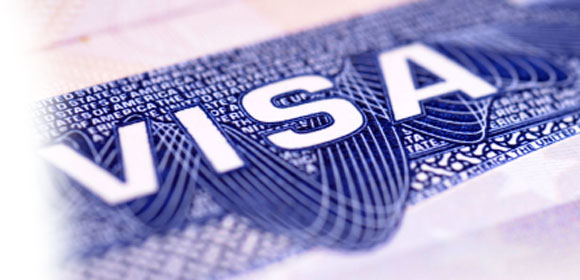 With the 2016 season quickly approaching, fans of Saint Louis FC eagerly await the team's final roster. Already, the roster includes a combination of American and foreign-born footballers. Fans of the game, especially of European leagues, are well aware of player transfers which stall in the transfer window due to work-permit issues. Here in the United States, those issues, while less common, do also occur. So how do foreign-born footballers make it onto MLS, USL, NASL, etc., rosters?
Immigration laws require that international footballers seeking to play in a professional, US-based sports league obtain proper work authorization. An international footballer will typically seek to obtain an Athlete/Entertainment Visa granting him temporary work authorization. There are 4 nonimmigrant Visa categories under which an footballer can obtain work authorization — O Visa, P Visa, H-2B Visa, and B-Visas. For brevity's sake, this discussion shall be limited to the two more commonly sought visas – O and P visas.
O-Visas are available to footballers who have demonstrated "extraordinary ability." Yes, immigration law uses vague terminology. Extraordinary ability is defined as "a level of expertise indicating that they are one of the small percentage who have risen to the top of the field of endeavor."  This criterion would obviously apply to only a small number of footballers—likely none of which will find their way into the USL—including the likes of Drogba, Villa, and Giovinco.
Most USL footballers will seek to obtain a P-Visa. The criteria for obtaining a P-Visa does not rise to that of an O-Visa, and footballers can be admitted so long as they are recognized at an "international level." This is defined as "a degree of skill and recognition substantially above that ordinarily encountered, to the extent that such achievement is renowned, leading or well-known in more than one country." The USL's recognition as a major sports league meets the minimum international level criterion necessary admission. Under the P-Visa, a footballer may be able to stay for an initial period of up to 5 years. This may be extended for a period of an additional 5 years, but the footballer will be required to return abroad after this time.
Of course, as is the case with law, evidentiary support is necessary to meet the criteria of each visa. Applications are required for each visa. Therein, an athlete or team must demonstrate several things, including but not limited to the following:
A contract with a team/major league has been offered to the footballer;

A labor certification from an appropriate labor organization (ex: MLS or players union);

Explanation of the league (or tournament) of participation
If a visa is approved and assigned, the footballer is authorized to play for that team and that team only. This is important as the footballer will not be authorized to freely switch teams. While circumstances do exist for that footballer to switch teams, a new visa application must be prepared and filed within 30 days of the transfer in order to legally allow the footballer to switch employers (the team).
Note: Some footballers may be dual US citizens (USC) or legal permanent residents (LPR). USC or LPR footballers are legally authorized to live and work in the United States and are not subject to the above-discussed visa requirements.
So, while having foreign-born players is nice, the process authorizing them to play in the United States (and for Saint Louis FC in particular) is complex. Let's allow the front office and league to stress out over these immigration issues while we reap the benefits of some sweet, sweet international goals!