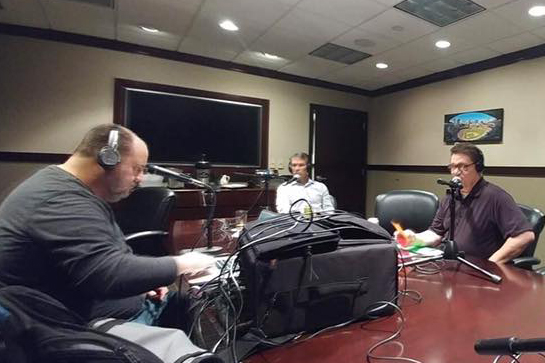 A few days before Christmas last week, Jim Kavanaugh, Vice Chair of SC STL (the group trying to bring an MLS team to St. Louis) sat down with our podcast to discuss some of the things involved with #mls2stl. If you didn't get a chance to listen to the entire interview, here are a few of the highlights.
On Public Funding for the stadium:
Kavanaugh: I completely understand if you're a taxpayer and you don't support this (public funding). I respect that, but it's our (SC STL) job to give some perspective on that. At the end of the day this is very challenging for me and my partners. We're putting in [up to $300 million] but we believe this is the right thing for this city. We think we can make this work, but to do it without the public funding is going to be really challenging.
On Governor Elect Geitens' calling this "welfare for millionaires":
Kavanaugh: I disagree with that. I respect his opinions and respect the opinions of anyone that challenges any public financing of a multi-purpose stadium. But when you look at the investment the ownership group is putting into this [$150M franchise fee, $80M for stadium, $25-$50M operating cost] the team won't make money for 10 years. This is an investment and giving back to the community. We think this is the right thing to do. This is not about wealthy millionaires trying to get richer on the community.
On the difference between the Kroenke/Rams situation and this:
Kavanaugh: Some of the things Kroenke did amazed me. The way he responded or doesn't engage… This investor group (SC STL) has a passion for the game of soccer. We have a passion for doing this the right way. We have a passion for doing the right thing for the community. That is what we're trying to do and I believe we can.
On the window of opportunity for MLS:
Kavanaugh: I think 25 & 26 (MLS expansion team slots) are our window. I have a feeling if we can't get team 25 or 26 you'll see the ownership group dismantle and we'll spend our time and money doing something else. I'll still be committed to Saint Louis FC (USL) and St. Louis Scott Gallagher. The next round of expansion fees will go up to $200M and that makes the financial proposition that much more difficult.
On what he would tell voters trying to keep an open mind:
Kavanaugh: Overall this is going to be very good for St. Louis. We're committed to this city. These are the types of public/private investments that we have to work together on. If we don't work together St. Louis is not going to progress at the rate that other communities are. We want to create a great experience. I look at what we've created (at STLFC), we'd like to create that same experience at the national level.
To listen to the entire interview, click HERE.