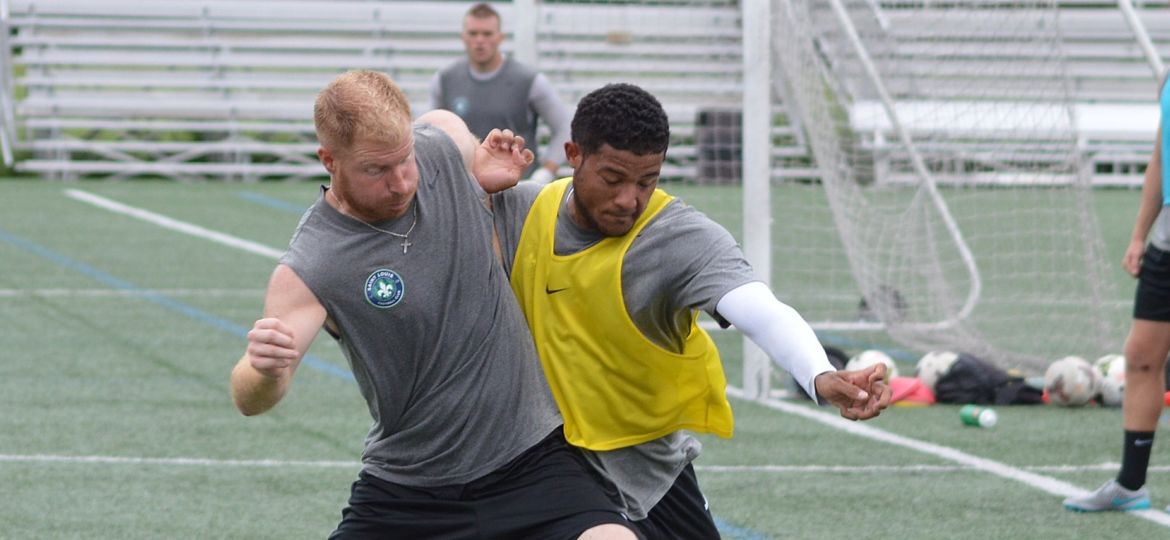 "I am very thankful for the opportunity to be apart of the inaugural season with my hometown team STLFC. Even though our record was below .500 and we missed the playoffs, our fans were always behind us and supported us and that is why they are the best fans in the league. I wish the club all the best in the future. Thanks a lot for the good wishes I appreciate it. "
Time was ticking on. We were into the last 8 minutes against a team we knew we were superior to. Except things were getting pretty desperate as Wilmington were hanging on for a much needed point. Coach Schilly had used up his substitutions and knew he needed a goal from somewhere.
The corner was swung in from Mike Roach, lofted yet curling inwards. Bryan Gaul took two defenders with him as the loft of the ball took them out of the play allowing Sam Fink to rise and score a much needed winner. Mike Roach to Sam Fink. A hard worked goal, a St Louis goal.
It was actually Brian Roth who first mentioned the name of Mike Roach to me. "You know he fits the bill, Roach is local and good and without a team, it makes sense…." Brian was right, and at Union Station for the kit unveiling Mike was stood at the back, kind of reserved, quiet and unassuming. I don't think he goes for much of the pomp and pageantry of such events and every time I spoke to him he just wanted to play football.
You could tell it hurt him that injuries curtailed much of the season. Especially while we were in our mid season slump, he couldn't help. That has to be the worst for any player. Seeing your team mates struggle and being unable to contribute. Whenever I spoke to Mike he was always forthright. Told me straight how he felt and what he thought the issues were. That's how he played too. No nonsense and tenacious.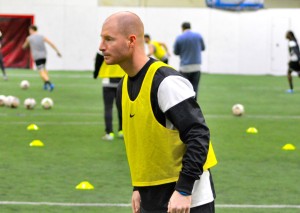 It was great to see him back on the field towards the end of the season. It's no surprise that he was involved in our two most important goals of the campaign either. The corner to Fink against Wilmington then the free kick swung into the box that eventually found Horton to score that magical winner against Charleston.
So now he revealed on social media that he's off to pastures new. Just as we get excited with new players coming in, obviously we have to get used to the inevitable of our guys leaving. All of us here appreciate what Mike brought to our first season. He will be missed. His crosses, his intensity and his offensive threat. I hope he has a solid injury free season, he is every inch the player who can be intimidating in the league. Good Luck Mike from each and every one of us.