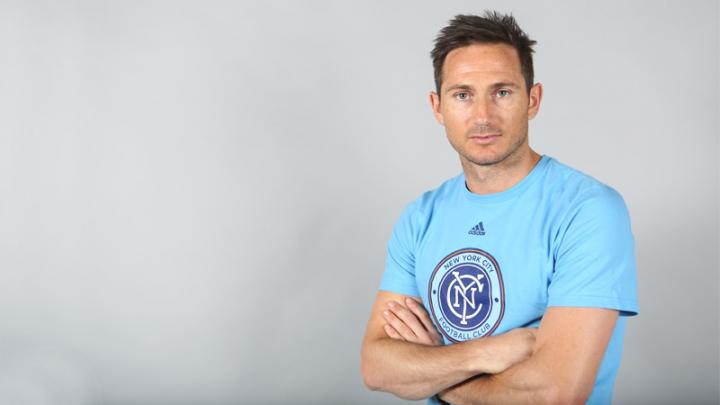 I hate it. I hate everything about it. Not the MLS itself, but the pandering to it, the race to join the league.
From the Sacramento hashtag of #BuiltForMLS which I find insulting to the league they are in, to Louisville Coopers describing MLS as the nirvana of American soccer, can we just take a step back and talk about this. That is no slight on the Coopers article by the way; we see it here in STL, people and fans of this game turn their nose up at this league because "It's not MLS".
Well, so what?
We say it a lot on the podcast: be careful what you wish for.
I've written a lot of pieces recently praising STLFC verging on Goebbels style propaganda. I wouldn't hold this opinion though if it wasn't deserved. We've all seen the evidence in how they've basically bent over backwards to accommodate us: from providing a bus to go to games, to pint glasses and open bars, to supporters scarves. I doubt a lot of the goodwill the club has shown us would happen for our $150 season ticket if it were MLS. We sure wouldn't get the coach or GM sat on a basement couch recording a podcast every time we asked them too. The access to the front office and team simply wouldn't be there.
Granted I cannot speak for all MLS teams;  some like Sporting KC and Columbus seem to understand the nature and need to have a thriving supporters group culture. However I'll hazard a guess that they are way more controlled and on a leash by the club than we are.
I spoke to Brad when I first joined the Louligans 2 years ago, casually talking about the prospect of one day MLS coming to St Louis, and he flat out said "If MLS comes to Saint Louis, then the Louligans will cease to exist as it currently does". I was a bit taken aback by this statement, Doesn't American soccer need supporters groups to grow the game? To foster an atmosphere? To pass the baton of enjoyment of the game down the generations?
Apparently not. Looking back I really cannot believe how naive I was. In MLS, supporters groups are to be owned, controlled, fleeced and thrown under the bus it seems. The organic independent supporters groups are generally cast aside for being too much of a loose cannon. MLS wants a gameday atmosphere alright, so long as they dictate what type of atmosphere it is and it doesn't interfere with the suits in the VIP sections.
They are to be controlled, The Third Rail were asked by NYCFC if they could change their name to "Blue Steel" (WTF right??), and the club have imposed, either by themselves or via Yankee Stadium, an insane amount of regulations for them in the way of tifo's, flagpoles as seen below in the release.
MLS has long since denied it suppresses organic independent SG's. This was blown to bits shortly after the announcement of LAFC. They were roundly derided and quite rightly for advertising for a job in which the primary duties was to "vet and validate candidates to become leaders of the LAFC supporters group" and "identify the right individuals to ultimately lead the official supporters groups"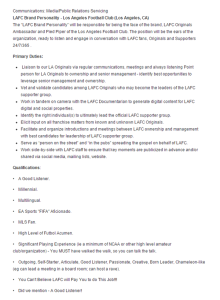 This is the club point blank not allowing the supporters, or customers ~ people that will pay their hard earned money to watch, of the team a say in how they want to support their team. They think they're doing a favor for the masses by bringing them "top level soccer" and we should just bow down and worship at the offerings they bring to us.
We've been lucky, and we'll have bumps in the road. Alumbaugh said it, we know it. This is going to be trial and error for us all. However I doubt anything cannot be hashed out by talking. However in MLS, they don't talk. They dictate, and the consequences are quite severe as was seen by the Galaxy supporters group being sanctioned by MLS for throwing streamers on the field recently. I feel bad for them. They throw streamers all year at Galaxy home games without issue because the Galaxy allow it. They throw streamers at the MLS final and MLS doesn't allow it and they are stomped on. Over a simple misunderstanding of who was the governing authority on the game and what their rules were.
With the control from the clubs, kind of lends itself to the control of the supporters groups themselves. We saw and laughed at the Hearts of Oak "application" process. Frankly yes at first glance it is absurd. Quite why you need to apply to join an ethereal club which meets at a public bar and goes to games at a public stadium is ludicrous. All you need is a season ticket.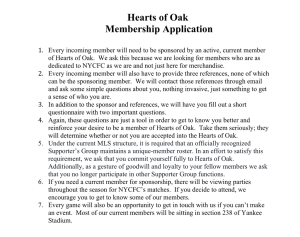 However, when the MLS clubs themselves are so controlling and do not allow the supporters any wriggle room to act and think for themselves it lends itself to these practices. When you think about it, after seeing the privileges of the Angel City Brigade taken away for a simple misunderstanding, it only makes sense for an MLS supporters group to fully know exactly who they are allowing into the fold. If you're standing next to someone you don't really know and they can do something that will take your own game experiences away, it only makes sense to know as much about them as possible.
With all that then, not to mention the other MLS criticisms of late such as player allocation by drawing lots or telling fans you've signed a world class player when he never actually signed, is Saint Louis getting an MLS team what we really want?
I am not sure. There are reasons people live in London yet go and support Millwall, Brentford and Barnet.