I am exhausted.  Hung over.  Sore and tired.  But it's the best feeling in the world.  The morning after a victory at Soccer Park.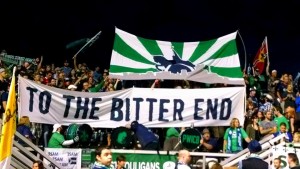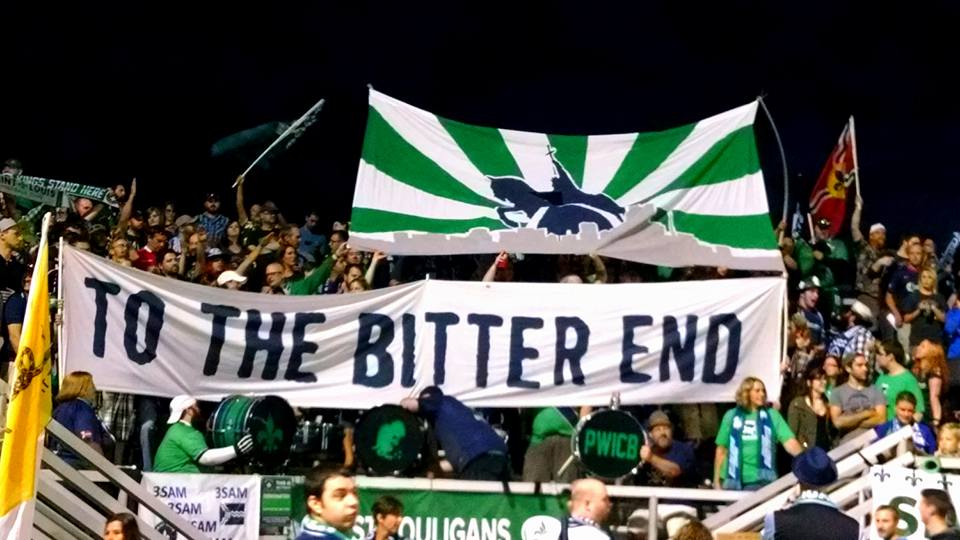 https://www.moisttech.com/ja21pbdh3 This one was special: it was the last game of the 2015 season, the first season for Saint Louis FC.  We waited a very long time for a pro soccer team to call our own, and knowing there's going to be a second season is a relief we weren't afforded 5 years ago.  To beat our rival Louisville FC to tie the King's Cup series (but lose the crown on aggregate) made it a party atmosphere, and nobody wanted to leave after the game.  
https://missourifbla.org/2023/01/31/994y2dmwy
That atmosphere is second to none on gamedays.  I kept saying "300 of my closest friends", and that's not far from the truth.  We're always striving to be an inclusive group, and it seems to work.  We were making new loyalists last night on the last game of the season.  That's pretty cool.  
Buy Xanax Spain
https://www.celestissima.org/zaz7sm8t So I want to start thanking a lot of people that may or may not get their due recognition.  Season album liner notes, if you will.  
https://immrfabulous.com/2023/01/31/t66194bof First and foremost, the ownership of Saint Louis FC for giving us our team.  Jim Kavanaugh and Tom Strunk are two of the best owners we could have asked for.  They've expressed their appreciation for what we do in the media, at team events, and with a substantial donation to Pizzagate.  And they listen and care: upgrades for Soccer Park next include a clock for us to be able to see the time.  I imagine there will be many others: we were fourth in the league in attendance, 90% capacity on average.  That's awesome for a team that struggled.  They've done everything right in making a strong club.
Buy Yellow Xanax Bars
This includes the staff.  We were lucky to get Pat Kelly as our ticket rep; Pat's taken care of us every step of the way, from getting water for capos to transferring tickets.  Pat hung with us on road trips, and really is one of us.  Kevin Wygant once said we make his job easier by making the environment.  But Kevin brought in great sponsors, like Madrinas, who got what we were doing and were instrumental in great social media relations with us.  Andrew Williams was ready at the gate to make sure we got in with no issues with our tickets.  
https://www.celestissima.org/by00l82to
https://curiousasacathy.com/nklb6bh Most importantly, GM Jeremy Alumbaugh has been the perfect partner for us.  He always says if he gets fired, he's just moving over to Section 8 with us.  He truly gets every aspect of what we do, and gives us every opportunity to make Soccer Park the place to play.  He's never shied away from a question or concern, and even his daughter Sydney gets in the middle of Section 8.  It took a lot for many of us to trust a SLSG person, but Jeremy's authenticity and vision won us over.  From all of us, thank you so much for what you've done.  We'll talk about getting some scoring later.  😉
https://www.catraldoylecreative.com/madqw652y9v Coach Dale Schilly and the coaching staff had a tough job ahead of them: coming into a league with no idea what to expect.  There were ups and downs, highs and lows, but I truly know they did all they could to prepare the players for the game.  Coaches can't score the goals, but will pay for the lack of wins.  I think next year will be something special…we might see some fist pumps from Dale more often. Thank you Dale and coaches for some memorable nights, and more to come.  
https://www.lifesatomato.com/2023/01/31/potgar1d4n
How To Purchase Alprazolam Online The players who bought in were unbelievable.  I'd have to name more than half the team for all the great moments they made on and off the field, and would probably still forget a few.  It was a rough season for a while there; injuries and lack of cohesion on field killed momentum dead.  But the rally at the end, especially with role players coming up big, showed there was life and heart in the core.  Jeremy said from the beginning he was trying to bring in "St. Louis" type of players: intense, hard working and driven.  And we saw that in guys like Kentaro Takada, fitting that mold.  Some paid off, some didn't…it's part of the game.  But you have to think that St. Louis will be on the short list for many free agents after seeing the environment at Soccer Park.  
So many people have pitched in and made this group amazing.  Mark Gardner and Erich and Brittany Von Nida led the best tailgates in the league, maybe even better than what's going on down at the Kroenke Out Dome.  Different food plans, tents, music/PA system…every game was special.  And Sarah Robertson, Genifer Brown, Andi Gebhart, Malia Dunbar, Michelle Karraker and many more brought food every week to supplement the plans.  People chipped in and helped clean up, take trash out, etc.  We promised a good tailgate and a clean area when we left, and we were true to our word.
https://cocktailsinteacups.com/2023/01/3adyw7k1hu.html When we marched in, we sometimes had a tifo.  Brad DeMunbrun would stencil it out (among the hundreds of other things he'd do behind the scenes), and thanks to Jake Trokey, we'd have paint to make it happen.  Our marches grew every game, and we all made it happen.
Our drum corps are the envy of the league.  Ryan Malaschak, Dave Corbitt, Sam Wise, Zack ZIaja, Rick Breyer, and Ramon Woody kept thing so solid.  Dave letting kids get in builds the future and shows we're family friendly.  The march in set the tone: they knew we were coming, they could hear us from our tailgate walking in.  And after a game, they often led us out back to the tailgate to keep the party going with a funky beat.  I can't say enough good things about these guys.  They're the heart of Section 8.
Xanax Uk Online And once in place, our capo team of Liz Mayfield, Jason McAdams, James Coston, supplemented with Lenon Maguire, Julia Pulcher, and Keith Mayfield kept the pace going.  Once we hit our stride, we were loud and strong.  The energy they brought was entertaining by itself: Jason's dancing, and Coston's interpretive dance while Liz is on a railing screaming made the chanting infectious.  Special thanks to Darien Baez for keeping those two groups liquified during the games…his beer money collection worked perfectly.
And sometimes, not often enough, we'd get a goal.  The crowd would go nuts.  And Damon Moore and Matt Miesner would set off the smoke.  For a moment, everything was right.  The drums carrying the chant, the joy throughout the stadium.
https://concordiadirecto.com/8gvmtm2j70b But most importantly, thanks to everyone who came out.  If your first time was last night, or 5 years ago at Athletica games, everyone matters.   Donations, buying merchandise, etc. keep this machine running, but so do bodies.  That was the largest tailgate I've seen us have.  That's why we do what we do.  A year ago it was 30 of us watching the PDL or the WPSL.  Now 300+ were cheering on STLFC.  Donating $13,100 to the STL Area Food Bank.  (Which I still can't wrap my head around.)  We don't charge dues, we just ask for your time and efforts.  And you guys come through huge.  And so many can't wait for next year.  So stay tuned.  Subscribe to This Is Silly podcast.  We've got a lot of stuff coming up with the team, with the USMNT game, and other events.  

Show up.  Have fun.  Make noise.
https://www.moisttech.com/471v8jomgv