It's weird to think that the St. Louligans have been around for more than a decade now supporting St. Louis soccer at every level imaginable in the US soccer "pyramid". NASL, PASL, USL-PDL/USL-2, NPSL, WPSL, USL PRO/USL-Championship, MLSNEXT, MLSNEXT Pro and finally starting in 2023 we'll have an MLS team to call our own. We've outlived several teams and a few leagues. But we're still here and we're not done yet. From the beginning we were a group of fans that just wanted to support our local teams and especially those at the highest level available in the Metro Area. Whether that was in St. Charles, on the East side, Fenton or the city of St. Louis proper. That has kept us together and kept us going. Sometimes that was 15 people drinking beer in a pavilion and sometimes that was 1000 people in the corner at Soccer Park. The crowd size never really mattered, it was about the friendship and the common cause of supporting our local team. To be sure, we've made mistakes along the way and haven't always clicked with everyone. Read the comments on any post and you'll find someone that has a grudge- but I'd argue that you don't survive 12 years without doing a few things right along the way. At the beginning we wanted to show that there was a strong and involved fanbase in St. Louis and we deserved an MLS team, but along the way we quit worrying about that and just had fun supporting our teams no matter what league they played in.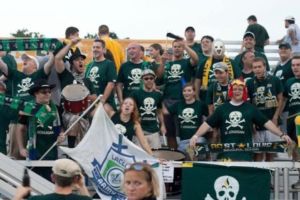 We've made friends and frenemies with other soccer supporters around the country (and a few international friends as well). The great thing about American Soccer Supporter Culture is that each pocket of the country brings their own flavor but we also share a love of the beautiful game and do our best to highlight that in our own communities. There are definitely rivalries among the different groups that support different teams, but it's not uncommon to see those groups share a pre or post game beverage at a tailgate party. Sure, there are a few that want to cosplay as ultras and make it about stealing scarves or being hard- but for the most part in this country we all know that, but for geographical differences, we're the same. Die hard soccer fans. Our name St. Louligans was chosen partly as a way of mocking the idea of Hooligans of old. We have all of the passion, but none of the violence. We're here to be silly and have a good time. Everyone is welcome and you don't have to be afraid to bring the kids around. (Though they may learn a few new words, it's a safe environment.)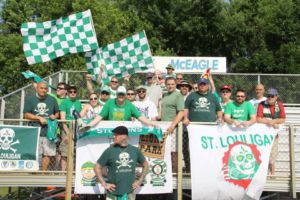 Over the years we've evolved and grown from just beer drinking soccer fans to a group of people who care and act passionately in our community. We've raised over $250,000 for different charities that speak to our membership and make St. Louis a better place. We've volunteered to physically get involved with projects we feel strongly about. We hope to use our platform to elevate the profile of our local soccer teams but also the St. Louis Metro area in general. The reason we love our local teams more than some random team in another country is because we love our city and its people. And we hope some of the people will see our work in the community and come check out a soccer game with us. Some of our most committed members became soccer fans after coming to hang out with us just because we throw a good party and we did something in the community that they liked.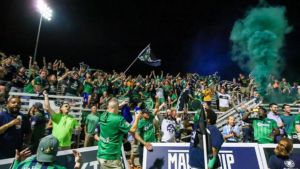 Now we stand on the precipice of MLS. The top league in the United States/Canada. The profile is bigger and undoubtedly our numbers will grow. And other Supporter Groups will pop up (and already are). There is more than enough room for all in the new MLS stadium in downtown St. Louis. More flavors of Supporter Culture will be available for others to find or create their own niche. The Louligans will be here to welcome them all and also be a home to anyone that likes how we do it. For years we've told everyone the simple rules to being a St. Louligan are: Show Up, Make Noise, Have Fun. With the addendum- Don't be a Jerk. That's really all there is to it. If you want to get more involved in all the things we do, keep showing up and volunteering to help. Whether it's tailgating, chants & drums, banner painting, working with our charity arm, being an ambassador for new fans, writing for our website, organizing road trips, planning events or just hanging out and talking soccer- there's a place for you in our group. It takes a lot of work and a lot of hands to keep the circus running smoothly and we need new members that are excited and passionate to help take us to the next level.
12 years is a long time to keep doing anything. We've had members fall away over the years. Some of them have found their way back now that the Soccer is taking a step up in quality (there were some lean years along the way). We've had others join recently because they'd never heard of us before or now that MLS is coming to town, they want to get more involved. No matter how or when you found us, we're thankful and happy you're here. Gamedays should be a carnival atmosphere and the Supporter Section should be at the heart of it all. Standing for 90 minutes, screaming and singing until you lose your voice and making memories with friends and strangers celebrating our team. With a little bit of luck we'll survive another decade plus. But even if we don't, we're proud to have been a part of the St. Louis Soccer Culture that got us to this point and will help usher in a new era of soccer history in this once proud capital of American Soccer. There's a lot of work that needs to be done if we want to recapture that title, so let's have some fun along the way. We hope to see a lot of you in the North End and at our tailgate parties come 2023.