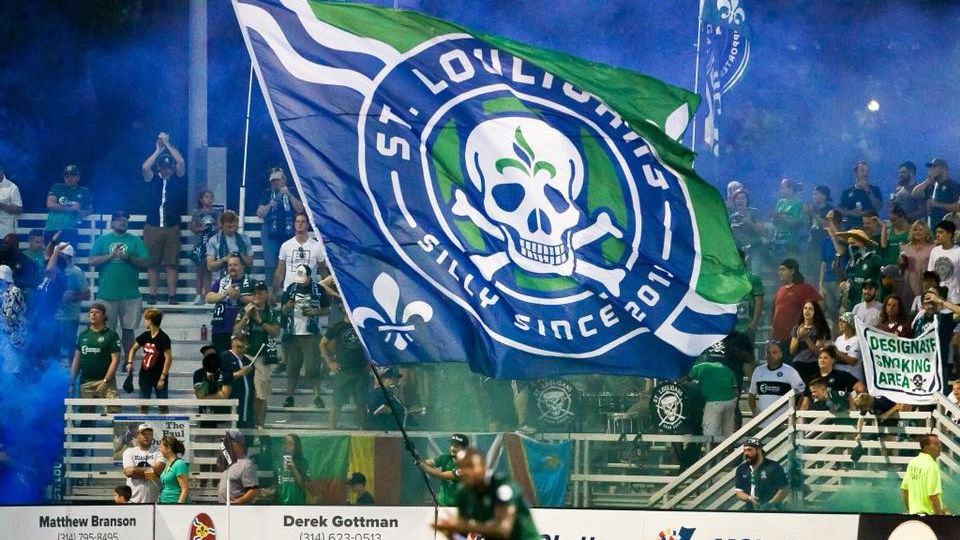 If you've ever been to a professional soccer game at any level, you've probably seen a section of the stands where the fans are a little crazier than normal. That's the supporter section. For the last 11 years we've been perfecting the art of chaos in the supporter section of every stadium we go to. We've done it for 4th, 3rd & 2nd division soccer teams in St. Louis since 2010. In 2023 we'll be doing it for our own MLS team- St. Louis CITY SC. We've got some time to build up and add to our ranks and we want/need you to join us as we take it to the next level, and it starts NOW.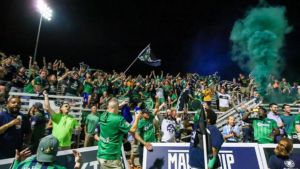 Saturday July 31st we'll be meeting up at Schlafly Tap Room downtown in the shadow of the new St. Louis CITY SC stadium at 7pm. You're invited to come out and meet us. We'll definitely be talking about the game we love but we'll also be making plans. It takes a lot of work to make the section so fun. Tailgate parties, merchandise, charity events, community outreach, drummers, capos, tifo and so much more takes lots of organization and volunteers. That's where you come in. If you want to be a part of the Supporter Section, either just for the party or if you actually want to get involved working to make it all happen- you should join us Saturday night. If you don't want to be a Louligan but still want to stand in the North End, you should be there to find out all the latest about the Supporter Section. The front office from St. Louis CITY SC will be on hand to answer questions and also make some announcements about the section. Maybe some news we've all been waiting for. Finally, even if you plan on starting or joining another supporter group, come out. No matter how many groups end up in the North Stand, we all have to get along and coordinate on some section activities. Plus, since we've been doing this for so long, we can maybe help with advice or answering questions for new groups.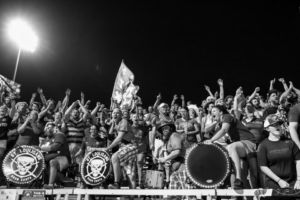 In addition to all that, we'll also have our new 2021 scarves available for pickup or purchase. Some other shirts and scarves for sale. So if you decide you want to be a Louligan you can look the part. Our friends Soccer Master will have a booth set up to sell official StlCITYsc merch. We'll have attendance prizes and raffles. We'll be taking donations for SPENSA because we always try to use our platform and events to give back to our community. Members of the media will be on hand to talk to fans about what they're excited about with MLS coming to town. (If you're a member of the media, come check it out- no press passes needed. See who we are and what we do. Ask whatever questions you want or just have a beer.) And most of all, we'll just be having a good time. Come meet some of the people you'll be spending your weekends with in the coming years. Soccer games are always better with friends- make a bunch of them. We'll be having events and activities as we lead up to 2023 so by the time for that first kickoff you'll be #OneOfUs.
If for no other reason, come out and have a few beers from our friends at Schlafly and see the amazing progress being made on the new stadium right across the street. If you're on the fence about getting tickets in the supporter section maybe we can help you make the right decision for you. The Supporter Section at a soccer game isn't for everyone, but for a lot of us there's no where else we'd rather be.
For more details check out the Facebook Event page.