2021 has officially arrived. While we still have 2 years to see St. Louis CITY SC take the field in an MLS match, we do have a few things to look forward to pitch-side in 2021. Later this year, based on comments from our Sporting Director Lutz Pfannenstiel, we can expect to see our first academy squad begin play. While we wait for that exciting start to the CITY Academy, this month will see the first official player to sport the CITY SC crest compete in the 2021 eMLS Cup tournament in FIFA 21. Given that we're still in the midst of a global pandemic and most of our in-person opportunities in 2020 were wiped away, it seems strangely appropriate that the first time we'll see St. Louis CITY SC in action is being represented by our eSports athlete, Hasib Zulfic, on the virtual field.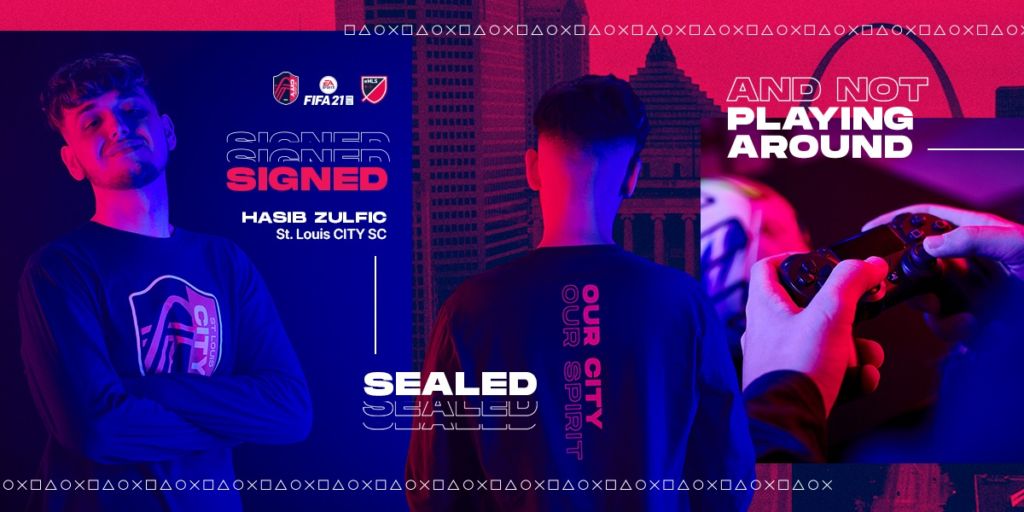 To give a little context for this event and why eMLS is something worth following now that St. Louis is a part of that competition, it's interesting to look at the history of eSports. Way back in 1972 at Stamford University, a competition was held in the game Spacewar for a yearlong magazine subscription. Fast forward to 1980 and you have the first actual competition with the Space Invaders Championship and over 10,000 competitors. The late 90s and the advent of the internet in gaming really upped the ante for eSports, as the world's first eSports event took place in 1997 with Quake. 1997 also saw the first gaming league develop in the Cyberathlete Professional League. From there, things escalated quickly with games like Starcraft, League of Legends, Counterstrike, Overwatch, Call of Duty, Super Smash Bros, and many more taking the spotlight. Ironically enough, sports games have been far from the most popular of the eSports genres. Instead, some of the aforementioned games in the Multiplayer Online Battle Arena (MOBA), First-Person Shooter (FPS), Fighting, Card Games, Battle Royales, and Real Time Strategy (RTS) games have taken center stage. These genres have driven the massive revenue and profit stream that the world of eSports has experienced too. Individual tournaments at the highest levels have prize pools in the multi-million dollar range. Even with issues related to COVID-19, consumer and market data site Statista valued the global eSports market at over $950 million in 2020 alone and anticipates it will reach nearly $1.6 billion by 2023.
Counter to the impact, revenue growth, and sponsorship dollars of the previously mentioned games, sports games like Madden, NBA2K, and FIFA haven't been in the overarching spotlight in eSports competitions as much, mostly related to balancing of teams, balancing, issues with the gameplay itself, a history of PC gaming dominating eSports while sports games have been mostly console based, etc. However, over the past 15 or so years, competitions like the FIFA eWorld Cup, Madden Championship Series, and NBA 2K League have all gained significant notoriety in the eSports world. With this also comes increased purses from tournaments. Madden has boasted $1 million prizes and the FIFA eWorld Cup winner has taken home $500,000 recently. Most of the domestic competitions in sport game eSport leagues have also leveraged their "real life" teams. All 32 NFL teams have a player competing in Madden tournaments and most importantly for us, in 2021 27 MLS clubs will participate in eMLS including St. Louis CITY SC.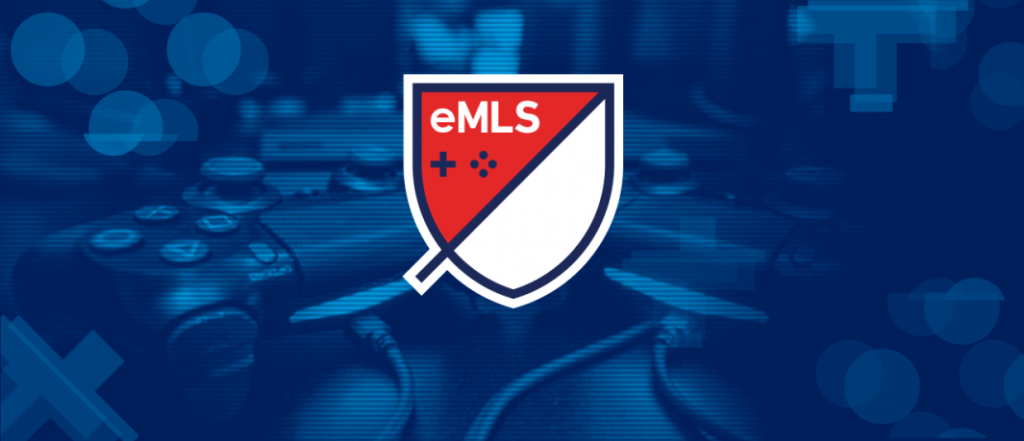 eMLS has been around since 2018. The yearly tournament is a part of the global FIFA series, whereby winning eMLS Cup will advance you regional playoffs and eventually the FIFA eWorld Cup itself (think of the FIFA Club World Cup format and everything that leads up to it). Previous winners of the eMLS Cup are the Houston Dynamo in 2018, Philadelphia Union in 2019, and New York Red Bulls in 2020. Because of the pandemic, 2020 saw an additional eMLS Tournament take place in May, where two leg matches took place between both the eMLS athletes playing each other and a player from each team playing each other. Atlanta United eventually came out on top of that. In October 2020, St. Louis CITY SC was announced to be joining eMLS along with Inter Miami in 2021. Last month, it was announced that Hasib Zulfic would be representing STL and wearing our crest in the 2021 eMLS Cup, after winning a tournament that STL CITY SC hosted in November. St. Louis Public Radio has a fantastic article spotlighting Hasib and including some great quotes from our front office about why it was important to our club that they have an eMLS presence. Rather than rehash their article – take a few minutes and read it here.
Now that we're all caught up on eSports and eMLS, what's next? The 2021 eMLS season is underway. January and February see a lot of online action. We are in the middle of tournament qualifying action that will culminate in two League Series tournaments, one on January 16-17 and one on February 13-14, a last chance qualifier on March 16-17, and finally in the eMLS Cup on March 20-21. The regular season consists of the qualifier matches leading up to each League Series tournament, and has each club plays 14 qualifier games in each League Series. The top 8 in each League Series qualifying will advance to each tournament. An overall table will be updated as these go along as well. Last week saw the first two nights of regular season matches. On January 5th, our guy Hasib played his first 4 matches that included a phenomenal 6-0 drubbing of his former club, Columbus Crew. Night two was less friendly and by the end of the first week, Hasib and CITY SC found themselves 4 points shy of the top 8. This week sees the final two qualifying nights, and unfortunately, night three wasn't the turnaround night we hoped. Hasib went winless, and is unfortunately mathematically eliminated from the League Series One tournament this upcoming weekend. While it was fun to follow along on social media, since the qualifying games aren't streamed we'll have to wait at least another month before we get to see Hasib live, donning the CITY Red and River Blue. All weekend matches – League Series One, League Series Two, and eMLS Cup will be streamed on the MLS Twitch Channel. Click here for full eMLS info including standings, 2021 eMLS Cup Schedule and list of competitors.
Pulling it back a level, what can we do besides keep track of the wins/losses and see how well Hasib and CITY are doing? Since every match of the weekend tournaments are livestreamed on the MLS Twitch channel, and since eMLS will be a part of St. Louis soccer going forward, we're going to have a Louligan Twitch channel. You can find it here. Give us a follow and while you're at it, turn on your notifications for when we go live. This will enable us to "host" the MLS channel and the matches that are occurring on the official MLS Twitch channel but it will also allow us to keep the chat and conversation to fans and supporters of St. Louis CITY SC. We want to give a platform to support our club's eMLS matches as well as create an opportunity for everyone who wants to show their support for CITY to gather, watch the matches, and chat about anything and everything. Think of it as a virtual pub with our own private viewing party. This is the first time we might have the chance to see St. Louis CITY SC compete, and we want to give them all the support we can. Even if CITY isn't competing in one of the tournaments, that won't stop us from hosting the MLS channel for anyone who wants to watch the matches with fellow St. Louisans and fans of CITY SC while chatting soccer (real or virtual). It is, after all, a league that St. Louis is now in and that means we'll be watching to see how things shake out. In addition, this gives us another platform to continue to do #BigThings. These viewing parties provide us a chance to get together, and whenever Louligans get together, we tend to do some really good things and this will be no different. We're going to have links to our CDJ and look at other ways to build upon everything the Louligans have done to continue to make a difference to our local friends that do so much for our community. The biggest caveat to all of this though, is that we've never done anything like this so it's likely we'll encounter some bumps but that's part of the fun. We'll experience this new, interesting way to support together and I hope everyone joins us. For more info on where and when to tune in, make sure to be following our Twitter account for the link and info, when our channel will be going live, as well as when we can expect to see Hasib rep CITY.