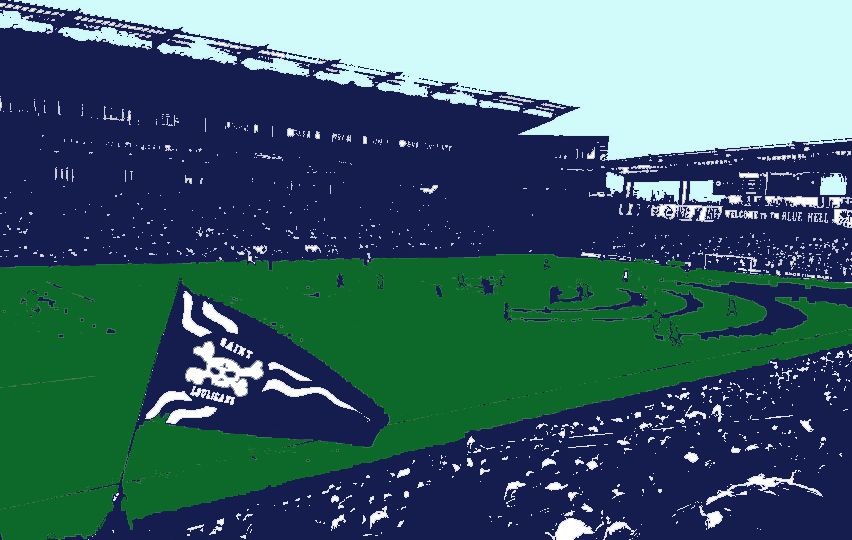 Hiya! 
Been awhile since I penned anything here. I mean, the whole job, twins, life thing gets in the way, but as I sit here convalescing from surgery I figure I would open the laptop and have a type and see what spills forth. 
Off season has been long, laborious, and generally boring. Players have come and gone, I'm sad to see some disappear; some others, not so much. I tried to not get so wrapped up in all the rumors and speculation this year. I was in a bit of a funk towards the end of last season. What should have been a much better experience dwindled down to sheer apathy by the time we finished our season away at Bethlehem. Then to witness our two nearest rivals duke it out for the championship left a pretty envious taste in my mouth.
So I didn't care really which players came or went. I didn't care which manager we had. I didn't care if we had a new kit, or how much season tickets went up in price by. I just missed my Saturday nights cheering on my team. 
I knew my apathy would be short lived. I knew that by the time the New Year rolled around and the schedule came out, when players were being announced, I'd perk up and it has been the case. I've already bought my first hotel room for a trip this season. I keep longingly looking at the calendar to see how many days to the Evansville trip. I keep looking at the roster figuring out how many spots the front office has yet to fill. (Not many I'd imagine, given they're already in Florida.) 
Now, as much as my excitement is perking up again, I'll have to admit this league is getting tougher and tougher to win. Whilst 4 years ago when we entered the league, what was there? A one in 22 chance of winning? Where are we at now, a one in 33 chance? Not only by sheer numbers, but the play on the pitch is getting tougher. With the entrance of Nashville and other new teams whom are going to bring it, we must also consider the contraction of other teams in other leagues, not to mention various MLS2 and the Rhinos. There are a plethora of players scrambling around for jobs right now. That means if someone doesn't perform on the pitch, there will be someone ready in free agency ready to take their place. This league will be brutal this season. Whilst I like the moves of Pulis bringing in the players he has, I also cast an envious eye at what some other teams have done also. 
I was confident as hell this time last year. I'll not be lulled into the same mistake again. That may be a good thing. Complacency and expectation is never a good thing in soccer: just look at the USMNT. That said, new year brings new hope. 
See you at the park.