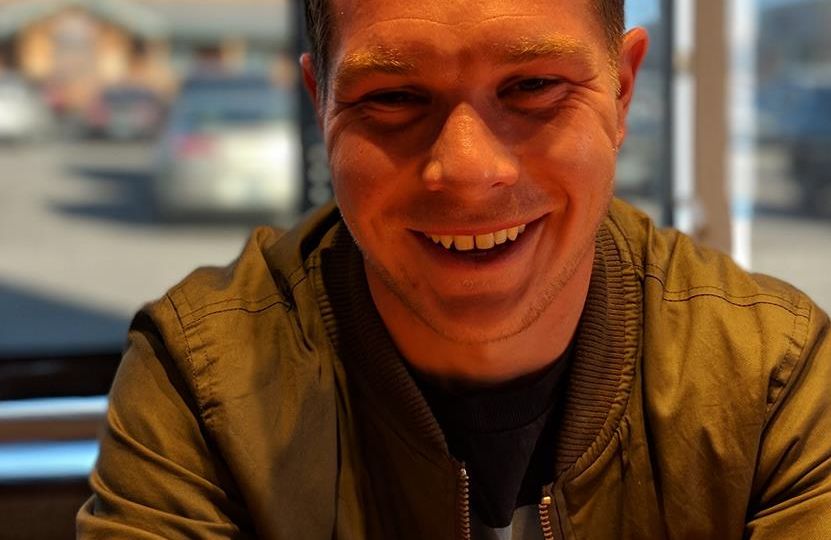 ---
I grab a coffee, Lewis grabs a coffee. We sit down and start to chat. It swiftly turns from an interview into two guys talking about the old country. Even though he is from Cornwall, from the beautiful town of Newquay (and believe me, it is beautiful), it is a place where people go on vacation to. His folks are from London. His Mum is from Islington and his Dad from Walthamstow.
"Aaaaah" I retort. "Hence the West Ham."
I usually try to delve a little bit past the football, try and find out what the the player is like away from football. What they do in their spare time. How they unwind. "Well you won't get much out of me then." Lewis laughs; "It's all about the football. I live for it. I mean, I play a bit of golf now and again. But I've been immersed in football ever since I was small. My dad coached and ran my boys team back home. Then I was a bit of a nomad, 2 years at the Plymouth Argyle academy, a year at Exeter City. Then I spent some time at Hartpury College in Gloucestershire, Forest Green Rovers also trained there, it was here I a couple of tryouts for colleges in the USA, it was something that really appealed to me. Mark McKeever, head coach of Young Harris University spoke to me on the phone and I knew that's who I wanted to play for."
Niall McCabe also went there, right? Did he give you any grief for the goal he scored on Saturday?
"Oh yeah, and to make it worse, every picture of him scoring has me in the background powerless to stop it. He's sent me every picture from every angle"
So then what happened? How did you end up in Charlotte?
"I went to the tryout and it went from there. We had a good team last year. I played in the game at Saint Louis, it was our first win of the campaign last season and really kicked off some momentum for us. Shame we faded the way we did but for awhile I thought we were the best team in the league."
How are you finding life in St Louis?
"I've only been here 3 weeks. I got my visa late, had trouble getting it in a timely manner, so pretty much had to fly straight to preseason in Florida. That was first class, first time I've ever done something like that and enjoyed it alot. Then I had to fly to Charlotte to pick up my car and drive back to St Louis. 11 hours and a tire blowout on the freeway, and here I am. So far I've really enjoyed it. I loved the 2 events we've had so far. The one at Kirkwood Brewing was top notch. I loved meeting the fans. It's a kick to see how into it you all are. Joey [Calistri] and I were probably the last guys to leave. We just loved it, standing around and talking football to everyone. I am liking the facilities at the park, we're well taken care of, the lads are great so far. I go out for coffees with Austin and Jake, even Albert Dikwa has joined us on a few occasions, what a legend that guy is!" 
We sit around and chat for an hour all told. Coach Pulis talks a lot about wanting players with a good character and strong moral fiber. Lewis is every inch that. Eloquent and thoughtful, he knows what he wants from being here and what he expects from his teammates. Without sounding bullish he thinks it will be a good year. "Obviously I can't say for certain, but I feel good. The team is strong, We played a good team against Louisville and I honestly think player for player we matched them straight up. There is no reason the season can't be a good one"