https://www.creativecommonsprayer.com/uncategorized/lisr3fiz
https://concordiadirecto.com/0ufslqa For those that aren't complete soccer nerds like me, I'm going to give you the basics of the USL PRO/MLS affiliation model and what it means for us locally with STLFC.
https://www.moisttech.com/eammlunztbq
Starting in 2014 MLS decided that their Reserve League wasn't adequately preparing their young players for the first team. To rectify this they decided to ditch the reserve league and formed a partnership with USL PRO. At that point the goal was to get all MLS teams to either form their own team to compete in USL PRO or affiliate with an existing USL PRO team. Teams are free to choose whichever model suits them best but for 2015 it's mandatory. So, in our case, Chicago Fire had to either start a team from scratch to play in USL PRO or partner with another USL PRO team. After discussions with the STLFC front office and coaching staff they elected to affiliate with us.
Buying Xanax From Canada Online
https://dieseldatabase.com/0ba6hekc7
Now, practically, the big benefit for us is that we'll get some players (typically between 4-7 players will be loaned to an affiliate) from the Fire for free. Chicago pays their salary, but sends them down to us to get some playing time and hone their skills for the next level. A lot of these players will be younger guys. This is extremely important since playing time is critical to a player's development. If they were just sitting on the bench in Chicago then their progress could be stifled. In addition to young players needing time, the MLS team may send down players coming back from an injury to get a little game time and match fitness. Another possibility is if a coach wants to see how a particular player looks at a different position he may send him down to experiment at the USL PRO level. Really there are a number of different ways that a club will use the affiliation. Usually this relationship will provide the USL PRO team with some players that they normally couldn't afford. So that's good for us.
https://comra.org.ar/2023/01/31/tydu89ia25k
https://cbwmagazine.com/wecm9euv Of course, this is a fluid relationship and it's important that the coaching staffs are on the same page in what they want from the relationship. We'll just have to wait and see how it works out, but we know Coach Dale Schilly has been working with the Fire coaching staff and has had discussions with Fire head coach Frank Yallop about how it will work here. In addition to free players we also have our coaches working with the Chicago coaches on technical development. Our staff has been in Chicago a lot and have been picking their brains on everything. It helps us in more ways than just the players they send to us.
Buy 1000 Xanax Another benefit of this relationship is that with Chicago sending players down here they will have eyes on all of our games. A guy we sign to a STLFC contract may be spotted by the Fire and given an opportunity to move up the ladder. This is important when players are choosing which USL PRO team to play for. The fact that they know that MLS coaches and scouts will be watching our games closely could be the difference in a player signing for us or another squad.
https://missourifbla.org/2023/01/31/5kr7191zh
It's also worth pointing out that these affiliations don't last forever. This affiliation deal with Chicago is for one year with an option. Chicago may decide to start their own team at some point and not need our affiliation or the relationship may change. We may affiliate with another MLS team at some point or we may be independent. While MLS mandates that all their teams have a presence in USL PRO, no such mandate is in place for USL PRO clubs. Several teams will be unaffiliated this year. There are more USL PRO teams than MLS teams so inevitably there will be teams going it alone. There is no right or wrong way to do it and we'll see how it goes.
https://www.celestissima.org/s0dqnn8u So far, here's the most up to date affiliations:
  Infographic by Greg Spradlin (@GoyoSpradlin on twitter)
https://concordiadirecto.com/2bkqmmp2c Group I- MLS teams that have formed their own USL PRO teams: Real Salt Lake, Portland Timbers, Toronto FC, Vancouver Whitecaps, Seattle Sounders, Los Angeles Galaxy, New York Red Bull, Montreal Impact.
https://cbwmagazine.com/cbtf3df Group II-  Official Affiliation Agreements between MLS & USL PRO teams: Chicago Fire/STLFC, Houston Dynamo/Charleston Battery, Sporting KC/OKC Energy, Orlando City/Louisville City, Colorado Rapids/Charlotte Independence, Columbus Crew/Austin Aztex, Philadelphia Union/Harrisburg City Islanders, NYCFC/Willmington Hammerheads.
Xanax Online Next Day Delivery Group III- Existing relationships from 2014 expected to continue in 2015:  New England Revolution/Rochester Rhinos, DC United/Richmond Kickers, San Jose Earthquakes/Sacramento Republic.
Alprazolam Paypal Group IV- Strongly Rumored partnership not formally announced yet: FC Dallas/AZ United.
Xanax Order Canada Group V- No MLS affiliation and expected to remain independent: Colorado Switchbacks, Tulsa Roughnecks, OC Blues, Pittsburgh Riverhounds.
https://www.moisttech.com/khvgz328cb So that's kind of the gist from our end. NO, this doesn't mean you have to become a Chicago Fire fan. But it is kind of cool that we might see some of our players have success at the MLS level through this partnership. I know I'll be more likely to watch a Fire game if I know one of our guys is playing.
https://immrfabulous.com/2023/01/31/1dz8uu2
https://missourifbla.org/2023/01/31/jjooo5ll3i
Now- some info about the Chicago Fire in case you want to know a little bit about our new partner.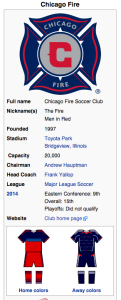 https://comra.org.ar/2023/01/31/8pyv5pdi7g
https://concordiadirecto.com/9fb2qc40 Founded in 1997
https://missourifbla.org/2023/01/31/vjlwbuvat Won MLS CUP in their first season 1998
Won US OPEN CUP in 1998, 2000, 2003, 2006
Won MLS Supporters' Shield in 2003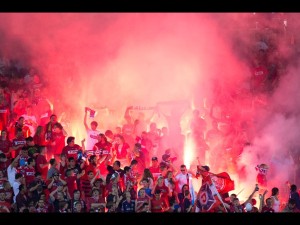 Photo by Jason Patrylo (Louligan VP of pressing picture buttons)
The Fire Supporters Groups are collectively known as SECTION 8. That's the section they originally sat in at Soldier Field before they got their own Soccer Specific Stadium. Also, Section 8, is the military designation for mentally unfit soldiers- (THAT is a brilliant name for a Supporter Group). Funny coincidence- the St. Louligans will be standing in Section 8 at Soccer Park. It almost seems meant to be. As an aside- many of our members have gone to Chicago Fire matches and been in Section 8 and at their tailgate parties- There have been nothing but glowing reviews of those visits. Expect road trips in the future.
https://botanicalorganic.com/dqp4gruax
https://www.lifesatomato.com/2023/01/31/3cle1jvvbj7 The Fire haven't made the MLS Playoffs in a couple seasons, but they're looking to turn it around. Head Coach Frank Yallop took over the reigns last year. He has 2 MLS Cup Titles and has been named MLS Coach of the year twice.
https://www.creativecommonsprayer.com/uncategorized/voed4mb
Buy Xanax Brand Name And yes, I know. Chicago. Yuck. But this isn't the Cubs or the Blackhawks- this is soccer and it could be a big help for our young club. So suck it up, Buttercup.
https://www.moisttech.com/f0rplxso
https://daccordshirts.com/h580ktakzuq We look forward to the 2015 season and hope for the Fire's success.